Help Jean Pierre weer een gezonde later te worden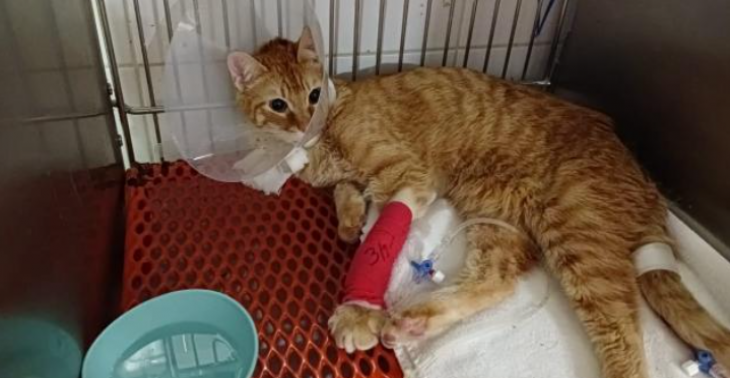 Jean Pierre is gediagnosticeerd met blaaskanker, met de juiste behandeling kan hij nog jaren verder de baas spelen
0

donations
€

0
of € 2000 raised

Be the first to support this fundraiser!
Jean pierre is een echte macho man. Spelen met zijn zusje, maar wel als het opperhoofd van de familie.
Rond de kerst begon hij hard te schreeuwen, en hebben we hem meegenomen naar het dierenziekenhuis. Daar bleek hij een probleem te hebben met zijn blaas, en ze dachten eerst aan blaasgruis.
Na onderzoek en een operatie bleek helaas een deel van zijn blaas necrotisch te zijn, en was er een tumor aanwezig. Dit blijkt kanker te zijn, en kan prima behandeld worden, zolang we er snel bij zijn.
JP zal zijn hele leven pijnstillers moeten gebruiken, en hij moet aan een behandeling voor de kanker, en volgens de dierenarts kan hij dan nog jaren de baas uithangen in huis.
Na alle kosten voor de opnamen en de operatie etc, kunnen we niet de hele behandeling meer betalen, we hebben zelf 75% van het bedrag, maar voor het laatste stukje, hebben we hulp nodig.
Alle kleine beetjes helpen, en JP en zijn zusje Penny zullen je eeuwig dankbaar zijn <3
Fundraiser organised by:

Daphne Schaarman
0

donations
€

0
of € 2000 raised

Be the first to support this fundraiser!
Show all donations