Help Kyto met een nieuwe prothese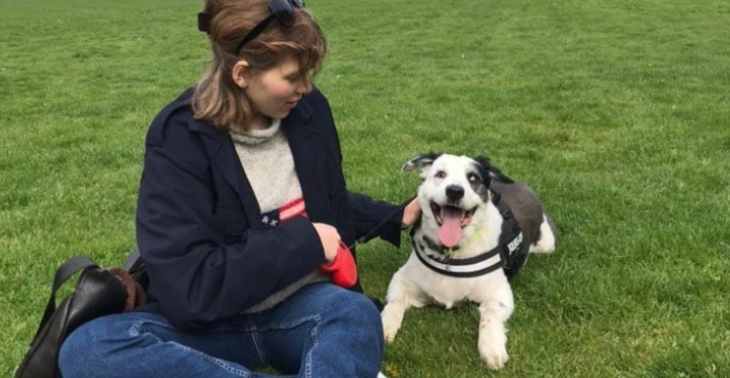 Share this fundraiser via:
Kyto heeft twee nieuwe heupprotheses nodig door heupdysplasie. Zijn vorige eigenaars hebben het nooit behandeld.
€0
of
€3,500
raised

Be the first to support this fundraiser!
Dag lieve mensen,
Ik zit met een probleem
Ik heb vorig jaar een hond in huis gehaald die mensen wouden laten inslapen omdat hij niet mee naar hun nieuw appartement mocht. Toen ik hem overnam zag het beestje er belabberd uit het zat vol met vlooien en had een ontstoken voorpoot dat geopereerd moest worden. In zijn boekje stond er zelfs niet één vaccin geregistreerd. Ohja en het ergste is dat hij al op 6 jarige leeftijd blind is.
Ik heb het hondje met liefde ontvangen en hem helemaal opgelapt: de vlooien weg, de ontstoken poot laten opereren, laten castreren en de vaccins,.. aan de oogjes was helaas niets meer te doen. Dit heeft me natuurlijk heel wat centjes gekost maar dat had ik er met plezier voor over.
Nu begon hij een maand geleden uit het niets te manken. De dierenarts schreef ontstekingsremmers voor in de hoop dat dit beter zou gaan. Dit hielp helaas niet waardoor ze foto's hebben laten maken. Toen bleek dat hij lijdt aan heupdysplasie een aangeboren ziekte die er voor zorgt dat de heupkommen niet juist gevormd zijn waardoor beenderen tegen elkaar gaan wrijven of bepaalde bewegingen niet mogelijk zijn voor de hond dit allemaal met enorm veel pijn.
Gisteren 10mei had ik een afspraak bij een specialiste (beenchirurg) die vertelde mij goed nieuws maar tegelijktijdig slecht nieuws. Het goede nieuws was dat dit te opereren valt het slechte nieuws is dat het enorm veel geld kost. Voor de beide achterpoten zou het gaan om €7000.
Voor 1 van de twee zou het dus gaan om €3500. Het is duidelijk dat zijn linkerachterpoot het dringendste geopereerd moet worden.
Met enorm veel pijn in mijn hart kan ik deze operatie niet betalen wat betekent dat ik hem alsnog moet laten inslapen. Iets wat ik absoluut niet wil omdat ik toch zo mijn best heb gedaan om hem van dat lot te verlossen door hem in huis te pakken en hem op te lappen. En mijn liefde voor hem is zo enorm dat ik hem gewoon niet los wil laten.
Alstublieft lieve mensen ik zou de oproep niet doen als het niet nodig zou zijn iedere EURO helpt 😢
Fundraiser organised by:

Kayligh Nooyens

Be the first to support this fundraiser!
Show all donations