help Lilith, Vici en Eve met hun dierenarts kosten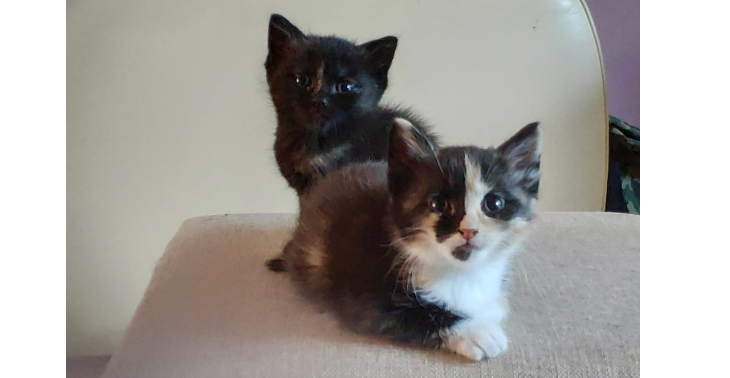 de dierenarts kosten kunnen betalen van 3 onverwachte katten
0

donations
€

0
of € 1000 raised

Be the first to support this fundraiser!
Ik heb deze steunactie opgericht voor een vriend van mij, hij heeft niet veel maar wat hij heeft zal hij zeker delen.
Hij heeft 3 katten die op een onverwachte manier bij hem zijn terecht gekomen, nu zijn er dierenartskosten die hoog oplopen. Daarom wil ik hun een kans geven met deze steunactie.
Hallo ik wil u graag voorstellen aan Lilith vici en eve. Dit zijn 3 katten van een vriend van mij en dit is hoe ze bij hem terecht kwamen.
Op een mooie avond maakte hij een avondwandeling en hoorde een luid gemiauw, hij zag al snel dat het een kat was die van deur tot deur was aan het gaan. Hij ging naar haar toe en aaide haar. Nietsvermoedend wandelde hij door, maar de kat volgde hem. Ze stopte wel nog even aan iedere deur en tuin in de hoop op eten te krijgen.
Niet lang nadat hij terug thuis aankwam hoorde hij het gemiauw weer, hij deed de deur open en ja hoor het was de kat die zich zelf uitnodigde om binnen te komen. Hij kon het niet over zijn hart krijgen om het arme dier terug op straat te zetten en nam haar in huis.
Hij ontdekte al snel dat het een vrouwelijke kat was, wand haar buik werd dikker en dikker. Hij wist dat ze zou bijkomen van het goede eten, ze was zo enorm mager maar dit was niet meer van het eten.
Na 2 maanden beviel ze van 4 kittens. Eentje ervan stierf de dag zelf nog, een ander is geadopteerd door de buurvrouw. Daar zit hij dan met 3 onverwachte gasten waar hij enorm van houd en voor geen geld van de wereld zou willen missen.
Ondertussen zijn de kittens al bijna een jaar oud. Lilith de mama kat is binnengekomen op 21 april 2020 en is bevallen op 4 juni 2020.
Fundraiser organised by:
Evelyn Del Puppo
0

donations
€

0
of € 1000 raised

Be the first to support this fundraiser!
Show all donations