Help mij aan een tweede kans met eigen gemaakte schulden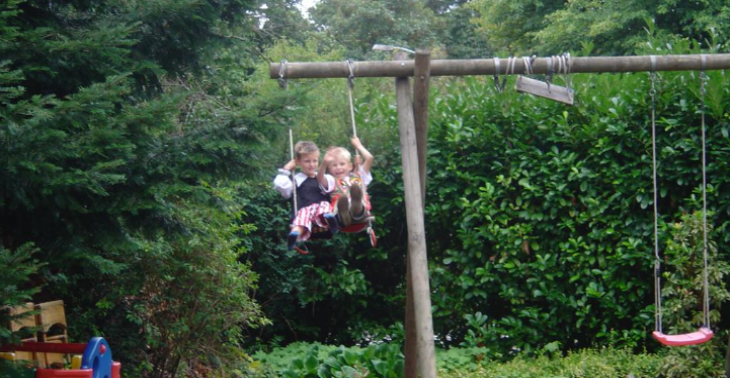 In mijn verleden ben ik gepest tot mijn been breken en gedumpt worden voor de gehele school waardoor een neerwaartse spiraal
0

donations
€0
of €3,000 raised

Be the first to support this fundraiser!
Waarom zamel ik geld in op Gofundme?
Het is een ingewikkelde reden al zal ik hier alles op een rij goed proberen uit te leggen!.
Mijn naam is Jelle van Soest en ben een 24 jarige student zonder een opleiding om van te spreken.
Waarom komt dit?
Jammer genoeg ben ik op basis en middelbare school gepest doordat ik niet snel genoeg was om reactie te geven op nare opmerkingen van mijn pesters (3).
Deze pesters hebben mij vanuit extrovert naar introvert gepest in 3 jaar tijd.
Deze pesterijen waren physiek en natuurlijk psychologische enorm taxend op mijn gestel.
Aan het eind van mijn derde jaar hebben deze pesters mijn been gebroken in kunstklas waarin ik hinkend naar de directeur ben gehinkt om 2 van deze pesters van school te laten sturen. Dit was gebeurd al was ik in mijn vierde jaar een snitch en dus een spook.
In dit vierde jaar vondt ik daarnaast ook een meisje leuk op school! Al zag de populaire groep dit en lieten het meisje het met mij uitmaken voor de gehele school op het podium tijdens een bijeenkomt waar iedereen bij moest zijn voor een plek in de populaire groep.
Begrijpelijk hebben deze acties mij kapot gemaakt en mij in een negatieve spiraal terecht laten komen van 10 jaar. Deze spiraal is gecombineerd geweest met overspannenheid, verslavingsgevoeligheid, PTSS, Autisme, ADD en Burn outs.
Hier ben ik op dit moment mee bezig doormiddel van EMDR, Autismehulp en een fantastische psycholoog om deze jeugdtrauma's te verwerken.
Dit gaat goed maar het kost enorm veel energie en tijd.
Nu heb ik in mijn 10 jaar fouten gemaakt in verband met geld.
Ik ben verslaafd geweest aan wiet, aan gamen, aan drank en noem het maar op (Gelukkig geen hard drugs).
In deze tijden heb ik leningen aangenomen die ik niet had moeten aannemen al wist ik ook niet beter omdat juist die verslavingsmomenten de enige momenten waren waar ik een beetje geluk of plezier uit kon halen.
Deze schulden lopen op dit moment op naar de 3000 euro en heb hierdoor geen rust om echt mijzelf weer op de rit te kunnen krijgen en mijzelf weer terug te vinden.
Ik wil terug naar dat kinda dat je ziet op de foto. Gelukkig zonder middelen, blij met zichzelf en het kind dat niet hoeft te liegen over hoe het met hem gaat. De EMDR helpt mij hierin al zijn mijn schulden een donkere wolk boven mijn hoofd die mij hierin tegenhouden en mij vooral niet de tijd geeft om mijzelf op een goede manier weer terug te laten vinden.
Hopelijk heb ik zo een kort deel van mijn verhaal kenbaar kunnen laten maken. Het is nogal een verhaal al heb ik natuurlijk niet alles kunnen bewoorden of verwoorden.
Fundraiser organised by:
Jelle van Soest
0

donations
€0
of €3,000 raised

Be the first to support this fundraiser!
Show all donations