Help mijn broer om zijn leven terug te krijgen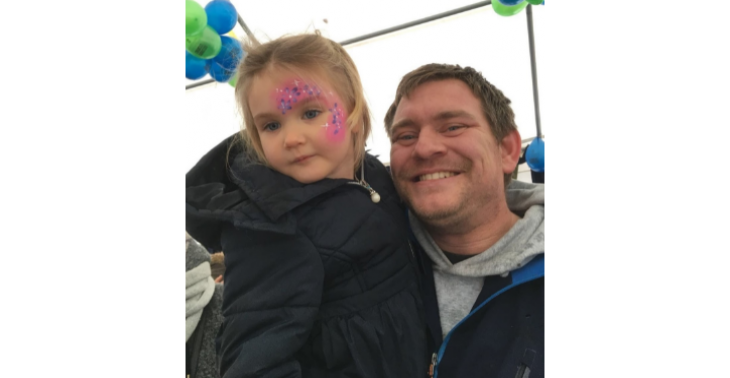 Share this fundraiser via:
We proberen geld in te zamelen voor de operatie die hem van zijn chronische clusterhoofdpijn kan verlossen
Ik wil graag iedereen bedanken voor alle steun 💓 Dankzij jullie hebben we ons doel bereikt. De operatie is geslaagd! 🥳 Nu rustig aan herstellen en dan kan Ive zijn leven terug beginnen😁 Dit was niet gelukt zonder alle hulp van vrienden, familie, kennissen en zelfs onbekenden 💓 Een oprechte welgemeende dikke vette MERCI van Ive en ook van ons en de ouders 😇💗
Laatste hoop om terug een normaal leven te krijgen
Mijn broer Ive lijdt sinds december 2019 aan clusterhoofdpijn, een neurologische aandoening die zich uit door aanvallen van hevige, ondraaglijke pijnsteken in en rond één oog. Niet voor niets wordt deze aandoening ook 'suïcide headache' genoemd.
De klachten zijn inmiddels chronisch, met dagelijks meerdere aanvallen die enkele uren duren. Daarnaast heeft hij ook een blijvende achtergrondhoofdpijn. Werken is niet meer mogelijk en hij heeft amper nog een sociaal leven.
Ive heeft alle mogelijke verschillende soorten zware medicatie en pijnbehandelingen gehad bij de neuroloog en de pijnkliniek in Klina Brasschaat en ook in het UZGent. Helaas zonder resultaat. Hij is ten einde raad…
De laatste hoop voor onbehandelbare clusterhoofdpijn is occipitale neurostimulatie, ook achterhoofdzenuwstimulatie genoemd. Recent onderzoek in Nederland laat hierbij goede resultaten zien. Deze ingreep van 24000 euro, wordt in België niet vergoed.
Ive kan met deze ondraaglijke pijn onmogelijk verder leven. Hij heeft er alles voor over om weer terug te kunnen werken, spelen met de kindjes, op stap gaan met zijn vrienden, sporten, gewoon genieten van de kleine dingen… Om hem te helpen starten we deze crowdfunding om deze ingreep te kunnen betalen en hem de kans te geven om zijn leven terug te krijgen.
Elke hulp is welkom!
Bedankt aan iedereen die wil helpen mijn broer zijn leven terug geven en hem terug te laten lachen!
Kristof
Last hope…
Since December 2019, my brother Ive has been suffering from cluster headaches, a neurological condition that manifests itself in attacks of intense, excruciating pain in and around one eye. This condition is also called 'suicide headache'.
The complaints are now chronical, with several daily attacks lasting several hours. He also has a persistent background headache. Working is no longer possible and he barely has a social life.
Ive has had many different types of heavy medication and pain treatments at the neurologist and the pain clinic in Belgium. Unfortunately without result. He is at his wits end…
The last hope for untreatable cluster headaches is occipital neurostimulation. Recent research in the Netherlands is showing good results. However this procedure, which costs 24000 euros, is not covered by health insurance in Belgium.
Ive can no longer live with this excruciating pain and would do anything to get his life back and be able to work again, play with the kids, go out with his friends, do sports, just enjoy the simple things in life…
We started this crowdfunding to ask your help to finance this surgery and give him a chance to get his life back.
All help is welcome!
Let's get my brother happy and smiling again
Thank you!
Kristof
Fundraiser organised by:

Kristof Van Haaren