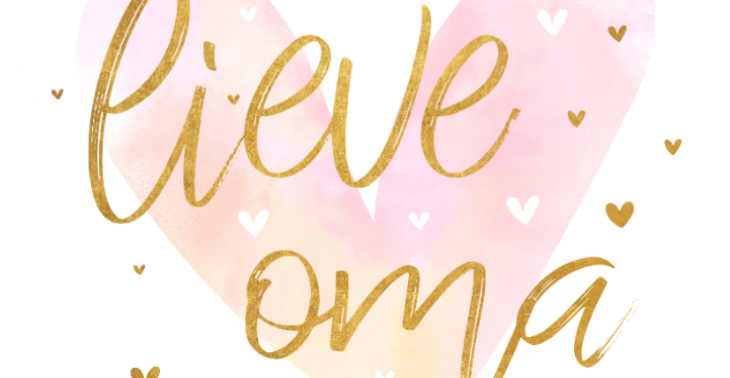 Help mijn Oma uit de schulden, mijn oma heeft het afgelopen jaar kanker gekregen en heeft nu schuld
0

donations
€

0
of € 5000 raised

Be the first to support this fundraiser!
Lieve allemaal
Ik start deze actie op voor mijn lieve Oma, oma heeft afgelopen zomer het slechte nieuws ontvangen dat zij Anus kanker heeft. En heeft hier door niet meer al haar rekeningen kunnen betalen.Oma is een hardwerkende ondernemer geweest in haar leven en altijd genoten van het leven.
Inmiddels is oma 74 jaar en heeft een huis is Spanje. Dit was haar droom een huis in Spanje en dat heeft ze door hard werken en alleen staande moeder toch gerealiseerd.
oma leeft van een pensioen en werkt daarnaast altijd nog in cafés daar maakt ze schoon van die centjes betaald ze de rekeningen in Spanje .Maar door de harde klap in de zomer en de Corona tijd heeft zij een Schuld gekregen en kan ze niet meer naar Spanje toe.
Haar schulden zijn niet toren Hoog maar wel is zij afgesloten van water en stroom.En is het niet mogelijk om naar Spanje te gaan .
Ik heb zelf €1000 gespaard daarmee zou ik een vliegticket en leefgeld willen geven aan mijn oma zodat de maand juni naar Spanje kan .
Maar eerst moeten oma haar rekeningen worden betaald .
De rekeningen zijn sinds eind juli niet meer betaald en komt neer op een bedrag van €4870
Mijn hart huilt .
Eind mei krijg oma de uitslag of zij schoon is en daarna wil ik haar verrassen met een reis naar Spanje en opgeloste problemen .
Want oma zou oma niet zijn , ze werkt inmiddels weer want het gaat de goeie kant op kwa gezondheid en wil nu keihard knokken voor de toekomst.
Willen jullie mij helpen zodat oma nog heeel lang door kan genieten van het leven .
Hopelijk kankervrij en in het mooie zonnige Spanje met een nieuwe frisse start
Mijn dank is Mega groot
Zelf ben ik alleenstaande moeder dus kan ik helaas niet de Schulden op mijn nemen al had ik dat met lieve gedaan
Bedankt voor iedere donaties die er gedaan wordt ♥️
Fundraiser organised by:
Dominique Langeveld
0

donations
€

0
of € 5000 raised

Be the first to support this fundraiser!
Show all donations