Help Moonacre Sanctuary, het beste thuis voor dieren in nood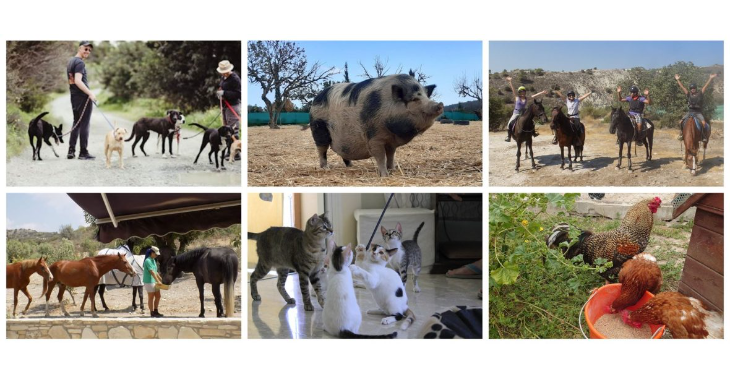 Vanwege het verliezen van de baan van de hoofdkostwinner is er dringend geld nodig om voor de dieren te kunnen zorgen
0

donations
€0
of €10,000 raised

Be the first to support this fundraiser!
Moonacre Sanctuary is een opvang voor honden, katten, paarden en enkele andere dieren op Cyprus. Ik heb zelf kennis gemaakt met deze stichting tijdens een maand vrijwilligerswerk vorig jaar zomer.
Toen hoorde ik van deze organisatie via Stichting Dierennood ("Hulpproject 131 - Toevluchtsoord voor honden en paarden! | Stichting Dierennood" https://dierennood.nl/hulpproject-131-juli-2020/).
Er is toen al een heel mooi bedrag voor ze ingezameld en ik heb met eigen ogen gezien dat elke gedoneerde euro rechtstreeks naar de zorg voor de dieren gaat. Momenteel hebben ze het opnieuw enorm zwaar en als het zo doorgaat betwijfel ik hoe lang ze het hoofd nog boven water kunnen houden.
De dochter van het gezin (Ellie) is inmiddels een goede vriendin van mij en vertelde mij recent dat haar vader zijn baan was kwijtgeraakt wat de enige bron van inkomsten was. Inmiddels zijn ze door al hun reserves heen en hebben ze naast ongeveer €300 per dag aan dierenarts kosten ook structurele kosten voor het voeren van de dieren. Elke week komt er een rekening van €300 en inmiddels hebben ze bij dit diervoederbedrijf een schuld van €10.000.
Het is erg belangrijk dat de dieren het juiste voedsel krijgen om aan te sterken en om verder te werken aan hun gezondheid en op die manier hopelijk op termijn een nieuw huis te vinden. Ondanks dat er nog veel meer zaken zijn waar geld voor nodig is (dringende dierenarts behandelingen, repareren van hekken waar de dieren zich aan verwonden, etc.
Dit gezin heeft inmiddels zelf nog maar nauwelijks te eten maar doet er alsnog alles aan om de dieren eten te geven en zo goed mogelijk voor ze te zorgen.
Hoe geweldig zou het zijn als ze de 10.000 euro schuld bij het diervoederbedrijf af kunnen betalen zodat ze zich in elk geval geen zorgen meer hoeven te maken of ze de dieren wel te eten kunnen geven.
Daarom heb ik het doel op €10.000 gezet maar er is natuurlijk veel meer nodig om te zorgen de de dieren de zorg krijgen die ze nodig hebben. Met heel veel liefde en geduld kom je heel ver maar er is helaas toch echt meer nodig om dieren te kunnen redden.
Wie wil deze lieve mensen met een enorm hart voor dieren helpen? Elke euro telt!
Fundraiser organised for: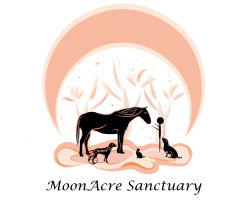 MoonAcre Sanctuary
This is our family animal Sanctuary near Larnaca, Cyprus run by Rochelle & Ellie. It is a peaceful place where the focus is on providing nursing care and a life long home to the most disadvantaged animals. Our facilities, and the expertise and dedication of our team of staff and volunteers, makes MOONACRE a unique place in Cyprus. Our family have devoted our lives to MOONACRE since 2013. This page will show you the new life we provide to some of the most disadvantaged animals in Cyprus.
We hope that when the restrictions currently placed on us all are lifted, we will have the pleasure of sharing MOONACRE with you in person.
We already welcome residential volunteers from around the world and day volunteers in Cyprus, and we are always happy to give guided tours to visitors by appointment. When we are all free to travel again, we hope to offer you escorted treks with the MOONACRE rescued horses you have come to know and love. We look forward to sharing MOONACRE and our beautiful valley with you. We hope that with your support MOONACRE will go on being a place of safety and healing for many more animals without options.
If you would like to support our work with horses, dogs, cats and rescued farm animals, you are welcome to make a donation via Paypal account "sixteensofahounds@yahoo.com" or contact us for bank details.
If you would like to know more about options for visiting/volunteering please message us.
Fundraiser organised by:
Nicole Barten
0

donations
€0
of €10,000 raised

Be the first to support this fundraiser!
Show all donations