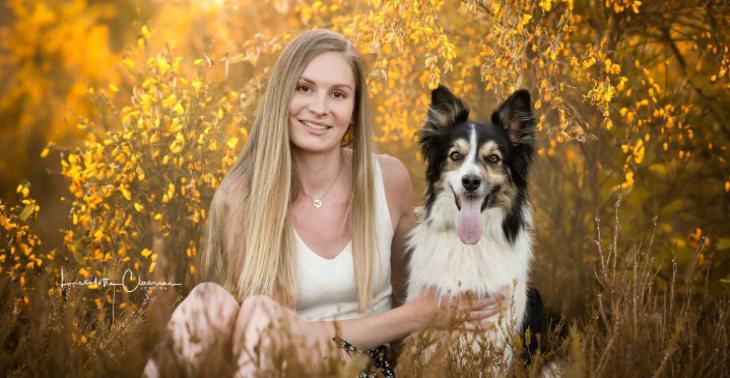 Share this fundraiser via:
Hulp nodig voor dierenarts kosten
€0
of
€2,500
raised

Be the first to support this fundraiser!
Nelson is een border collie van 8 jaar en is een echte schat van een hond.
Plots begon hij hevig te manken.. op de foto's bij de dierenkliniek kwam duidelijkheid. Hij heeft bijna overal artrose. Voorpoten, schouder, pols, zelfs al zijn teentjes. Zijn achterpoten, knie, hielgewricht,…
Artrose is helaas niet meer te genezen en dus gaan we vanaf nu elke maand een spuit halen waardoor hij minder pijn heeft. (Dit zorgt ervoor dat de pijnprikkels zijn hersenen niet meer bereiken).
Elke week brengen we nu ook samen een bezoek aan de fysiotherapeut om hem nog beter te ondersteunen.
Nu hebben we gezien dat hij de laatste weken niet steunt op zijn achterpoot, hij houdt zijn pootje altijd van de grond.. terug bij de dierenkliniek geweest en waarschijnlijk is er iets aan de meniscus ofwel zijn de kruisbanden aan het afscheuren.
Om zeker te weten wat het is moet er een ct-scan gemaakt worden wat een serieus prijskaartje heeft en dan heb je enkel maar de foto en dus nog geen operatie of behandeling.
En ja, ik spaar elke maand maar dit gaat mijn petje te boven. Vandaar hoop ik stiekem op een beetje steun.
Alvast hartelijk bedankt.
Nelson en ik zullen je zeer dankbaar zijn!
Nelson is an 8 year old border collie and is a real sweetheart of a dog. Suddenly he started limping badly.. the pictures at the veterinary clinic became clear. He has osteoarthritis almost everywhere. Front legs, shoulder, wrist, even all his toes. His hind legs, knee, heel joint,…
Unfortunately, osteoarthritis can no longer be cured, so from now on we will get an injection every month so that he has less pain. (This ensures that the pain stimuli no longer reach his brain).
Every week we now also visit the physiotherapist together to support him even better.
Now we have seen that he has not supported his hind leg in recent weeks, he always keeps his paw off the ground.. been back to the veterinary clinic and probably something is wrong with the meniscus or the cruciate ligaments are tearing off.
To know for sure what it is, a CT scan has to be made, which has a serious price tag and then you only have the picture and so no surgery or treatment yet.
And yes, I save every month but this is beyond me. That's why I secretly hope for a little support.
Thanks in advance.
Nelson and I will be very grateful to you!
Fundraiser organised by:

Amber Janssens

Be the first to support this fundraiser!
Show all donations