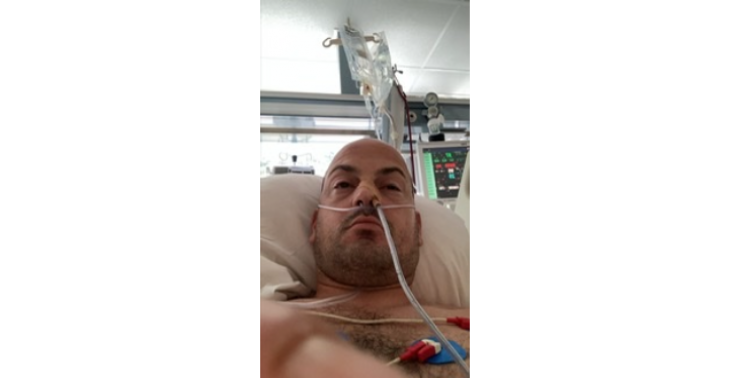 Help mijn man terug leven
0

donations
€0
of €34,000 raised

Be the first to support this fundraiser!
Mijn man Laurens (36) en ik (31) zijn al 11 jaar samen, 4 maand zwanger van ons 2de wondertje (ik ben onvruchtbaar verklaard door de dokters), een echt wondertje. doet Laurens een zware epilepsie aanval voorbije maandag met schadelijke fysische gevolgen. De 'kortsluitingen' van maandagavond hebben ervoor gezorgd dat de ambulanciers hem tijdelijk in coma hebben moeten brengen, eens terug wakkergemaakt sinds dinsdagnamiddag komt zijn hart ook heel slecht uit op een routineonderzoek en voelt hij de volledige zijkant van zijn linkervoet niet meer.
Sinds ik mijn man ken heeft hij altijd al epilepsie aanvallen gehad, maar in draagbare mate, de laatste 5 jaar zijn deze aanvallen enkel vermeerderd en verergerd en leveren ze vaker fysische of mentale schade op, omdat we steeds verder blijven zoeken naar oorzaken en oplossingen - want die hebben de dokters nog steeds niet volledig ontdekt en we proberen altijd wat ze adviseren- en we zeker geen opgevers zijn, maar zijn de ziekenhuisbezoekjes ontelbaar geworden, de autoritjes van het de ene dokter en ziekenhuis naar het andere, de rekeningen zijn ongezien hoog en het aantal opties steeds beperkter en duurder, naast alle onderzoeken die momenteel al gaande zijn, hebben we nog een hoopvolle laatste optie voor een volgend onderzoek en rekeninghoudende met de steeds lopende ziekenhuis en medicatiekosten, hebben we er zelf al onze resterende spaarcenten al voor opzij gezet maar we geraken niet aan het bedrag.
Help mijn man en ons gezin door deze onderzoeken te kunnen doen dankzij jullie donaties.
Met 1 dochtertje en een zoontje onderweg wil ik mijn kinderen graag opvoeden samen met mijn man en ik weet dat dit ábsoluut mogelijk is maar enkel met hulp van buitenaf en van jullie.

een enorme appreciatie van mijn kant is nog zacht uitgedrukt, ons gezinnetje dankt je uit de grond van ons hart Voor jullie medeleven.
Fundraiser organised by:

Luna Vanbelle
0

donations
€0
of €34,000 raised

Be the first to support this fundraiser!
Show all donations