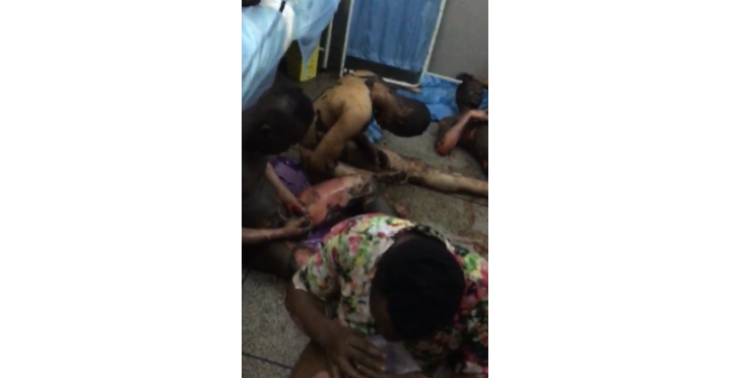 Na de gasexplosie in Sierra Leone zijn er veel gewonden die niet geholpen kunnen worden. Daar is geen geld voor
0

donations
€0
of €1,000 raised

Be the first to support this fundraiser!
In Sierra Leone heeft een vrachtwagen met benzine een ongeluk gehad. Mensen zagen hun kans schoon om een beetje benzine op te vangen zodat ze een dag konden overleven. Dit is gebeurd rond spits tijd. Veel mensen kwamen uit hun werk en liepen op straat of zaten in de auto. De dag te overdenken, plannen maken voor morgen. En toen gebeurde het. In de grootste chaos en drukte van de dag. Een enorme gasexplosie. Met veel doden en zwaargewonden als gevolg.
Sierra Leone is een heel arm land. Dat heb ik met eigen ogen kunnen zien toen ik daar was in 2013. Ik heb op de plek gestaan van de explosie. Ook heb ik daar mensen leren kennen. Mijn goede vriend is helaas een vriend verloren aan dit vreselijke ongeluk.
Er is gewoonweg geen geld om mensen daar te helpen. Mensen liggen in het ziekenhuis op de grond omdat er geen plek is. Geen plek en geen geld om mensen te behandelen. Mensen overlijden aan verwondingen terwijl er wel hoop is als ze de middelen kunnen betalen.
Dat doet mij veel pijn. Daarom onderneem ik stappen in Nederland zodat er iets meer hoop komt. We zamelen geld in voor de ziekenhuizen. Zo kunnen mensen behandeld worden .
Elke euro is er een. Help jij mee?
Fundraiser organised by:

Marjolein Hulsman
0

donations
€0
of €1,000 raised

Be the first to support this fundraiser!
Show all donations