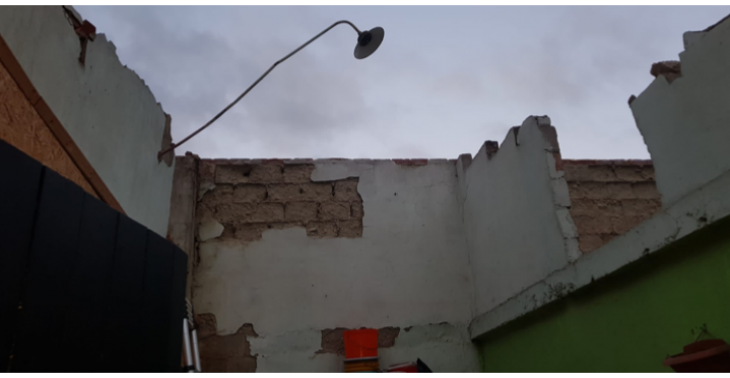 Share this fundraiser via:
Zij die altijd voor iedereen klaar staat om te helpen maar door enorme tegenslagen nu zelf alle hulp kan gebruiken!
€0
of
€5,000
raised

Be the first to support this fundraiser!
Haar verhaal start in 2020!
Ze staat dan 3dagen voor een vast contract op haar werk!"alles top"
Maar dan komt Corona in het leven en mag ze opeens niet meer gaan werken! Contractbeëindiging door haar werkgever. Om haar zinnen wat te verzetten besluit ze dan een frisse neus te gaan halen in een natuurgebied in de buurt!
Tot overmaat van ramp word ze hier letterlijk van de weg gemaaid door een wielerterrorist (dewelke ook nog eens vluchtmisdrijf pleegt) Hierbij loopt ze een zeer ernstig rugletsel op!!
Gevolg:
Verplicht een volledig jaar en 6mnd in een revalidatiebed liggen! Om dan nadien alsnog te moeten horen dat ze er mee zal moeten leren leven dat haar rug nooit meer terug goed zal komen!
Als gevolg van een langdurige juridische strijd tussen verzekering en ziekenfonds kan ze dan ook niet tijdig de nodige behandeling opstarten. (door gebrek aan geld) en geraakt ze zogoed als alles kwijt! Op tijd van een 2j. Tot overmaat van ramp komt dan ook nog storm Franklin over haar woning en word haar hele dak eraf geblazen! de woning is dan meteen voor onbepaalde tijd onbewoonbaar verklaart! Om haar nu een hart onder de riem te steken wil ik haar helpen met een financieel duwtje in de rug! Want zij red het niet alleen!
Alvast dank bijvoorbaat aan iedereen die echt een ander uit de nood 🆘 wil/kan helpen!
Fundraiser organised by:

Bart Coenen

Be the first to support this fundraiser!
Show all donations