Help zwerfdieren in Roemenië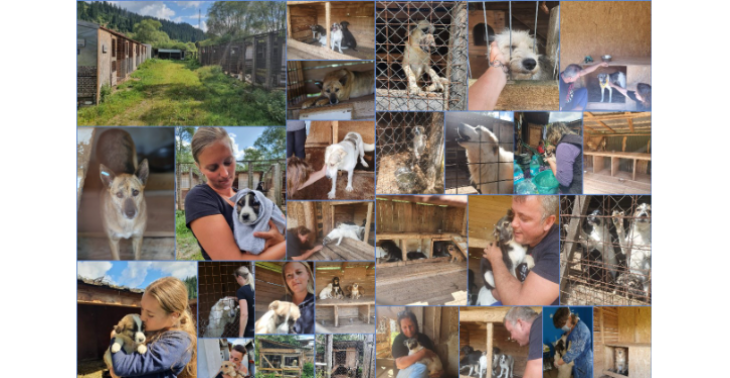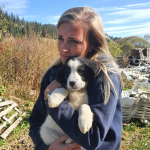 Share this fundraiser via:
Wij vinden het belangrijk dat ieder dier een gelijke kans krijgt. Help jij mee een veilige opvang te bouwen in Roemenië
Help ons helpen!
C4SD is een stichting die al jaren bezig is met het redden van Roemeense zwerfhondjes door ze van de straat te halen, medische hulp te bieden en adoptie en sterilisatie campagnes te organiseren om meer dierenleed te voorkomen.
Nu is het tijd voor de volgende stap! We hebben de mogelijkheid om een stuk grond aan te kopen in Dorna Candrenilor in Roemenië waar we een veilig onderkomen voor de zwerfhondjes en ook katten kunnen bouwen. Voor hondjes die erg getraumatiseerd zijn word dit een rusthuis waar ze de rest van hun leven veilig zullen zijn en verzorgd zullen worden. Voor de socialere hondjes wordt het een tijdelijke opvangplek voordat ze naar een beter leven in Nederland of België gaan.
Aan deze mooie droom van een veilige plek voor de zwerfhonden en katjes hangt wel een prijskaartje. De kosten voor het totale project zullen rond de 40.000 euro bedragen.
Aankoop van de grond
Aanleg water, elektriciteit en een septic tank
Aanleg weg naar de shelter
Fundering voor dierverblijf
Bouwen dierverblijven en puppy ruimte
Plaatsen van hekwerk voor buitenverblijven
We willen zo snel mogelijk beginnen met de bouw van het tehuis!
In het voorjaar van 2022 gaan we met een groep Nederlandse vrijwilligers naar Roemenië om zelf de handen uit de mouwen te steken. Er zal ook een gedeelte van het werk gedaan worden door lokale mensen die op deze manier ook wat bij kunnen verdienen. Uiteraard onder toezicht van onze Roemeense rescuer en andere dierenliefhebbers waarmee we intensief samenwerken.
Help jij mee om deze droom werkelijkheid te laten worden? De vele zwerfhondjes en katjes die daar nu onder vreselijke omstandigheden leven zullen enorm dankbaar zijn!
Samen kunnen we zoveel meer, elke donatie telt en is heel erg welkom!
Wil je meer informatie over onze stichting of kun je op een andere manier hulp bieden? Dan horen wij graag van jou! 😊
E: care4shelterdogs@hotmail.com
W: www.care4shelterdogs.nl
Update 13 januari 2022
Lieve mensen, Onze droom voor de honden en katten komt steeds dichterbij. Om te beginnen met het eerste hondenverblijf is €40.000 nodig. Momenteel is er €28.831,02 binnen gekomen hiervoor. Fantastisch! Bedankt. Op naar het streefbedrag.
Fundraiser organised for: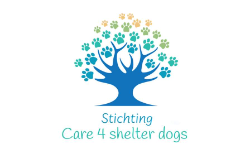 Stichting care 4 shelter dogs
Fundraiser organised by:

Francis van der Schaaf