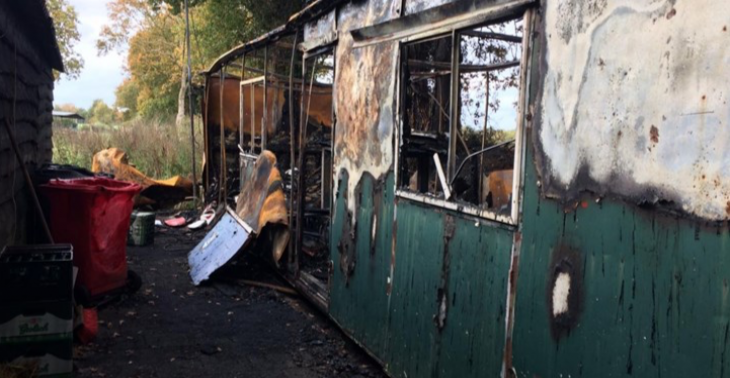 Share this fundraiser via:
Een paar jongeren uit ons dorp hadden een keet(cafeetje)waar het dorp wat kon drinken gebouwd maar die is helaas afgebrand…..
€0
of
€500
raised

Be the first to support this fundraiser!
Hallo een jongeren groep uit ons dorp hadden een keet ( cafeetje gebouwd in een unit ) waar jongeren, volwassen en ouderen een glaasje konden nuttigen en een gezellige avond te hebben. Eind vorige maand is deze onverwachts afgebrand en het hele dorp was in shock. Door financiële omstandig heden is een wederop bouw een dure uitgave en het dorp heeft een grote invloed gehad op het inzamelen van iets geld, maar nog niet genoeg. Nu zijn wij een andere groep uit het dorp op het idee gekomen hier een klein bedrag op te halen om het de jongerengroep makkelijk te maken. En in deze omstandigheden om weer een wederopbouw te kunnen verzorgen en bijdragen met een bedrag. Elke bijdrage is van harte welkom! Heel er bedankt !!!
Fundraiser organised by:

b b

Be the first to support this fundraiser!
Show all donations