Heupdysplasie bij onze puppy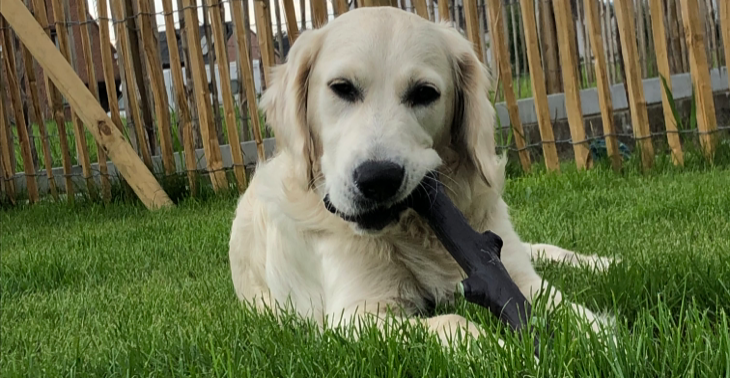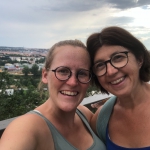 Share this fundraiser via:
Bij ons Nala - Golden Retriever -, 8 maand jong, werd er heupdysplasie vastgesteld. Operatie voor beide heupen is een feit.
Onze lieve Nala is een puppy van 8 maanden. Het is een lieve, speelse meid. Maar we merkten vrij vroeg op dat ze pijn heeft aan haar poten en heupen. Enkel korte wandelingen lukken haar en als het niet meer gaat, laat ze zich plots vallen aan de kant van de weg. Soms door haar heupen te masseren, kan ze een klein stukje verder. Bij het zwemmen gebruikt ze haar achterpoten niet, waardoor ze moet gedragen worden in het water. 's Avonds kan ze af en toe niet meer vanzelf recht en geeft ze een duwtje nodig aan de poep om terug in beweging te geraken. Eind augustus werd de diagnose van heupdysplasie gesteld, beide heupen moeten worden aangepakt als we willen dat ze geen pijn meer heeft. Eind september wordt de eerste heup geopereerd. Verschillende opties werden overlopen, met uiteindelijk keuze tussen heupprothese plaatsen of verwijderen van heupkop. Wij kozen voor de tweede optie omdat die voor ons betaalbaar is. (Heupprotheses aan beide kanten zou ons tot meer dan 10 000 euro brengen.)
Het verwijderen van de heupkoppen, houdt in dat de orthopedist de heupkop zal afzagen en dat spieren en littekenweefsel een schijngewricht zullen vormen. Nog steeds een dure ingreep, die ons naar meer dan 2500 euro zal brengen. Maar alles om ons beestje geen pijn te doen hebben.
Momenteel krijgt ze pijnmediciatie in overbrugging tot operatie. Zo kan ze toch een vrolijke pup zijn. Wandelen beperken we tot 2 keer 20 minuten, spelen moeten we zo weinig mogelijk doen of ze overbelast haar.

28 september staat de eerste operatie gepland. Als alles goed loopt, 12 weken nadien de andere.
Ze is een super lieve hond die het niet verdient zoveel pijn te hebben. Hopelijk verlopen de operaties goed en hebben we binnen enkele maanden een hond die kan spelen en wandelen, zonder pijn.
Fundraiser organised by:

Eva en Marijke Vaneeckhout - Denie