Houdt de groenteboer open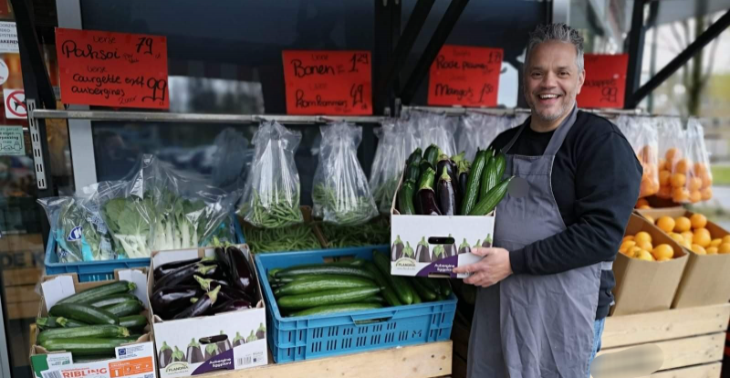 De groenteboer in Maarssen-dorp wordt gesloten. Wij als werknemers willen zelfstandig doorgaan met als eigenaar onze manager.
13

donations
€

160
of € 17500 raised
De huidige eigenaren van de groenteboer hebben besloten het filiaal te sluiten. Na dit bekend gemaakt te hebben werd de impact meteen duidelijk, mensen hebben deze winkel nodig. De winkel is meer dan alleen een groenteboer, de winkel heeft een sociale functie, of het nou het praatje met de medewerkers of het tegenkomen van buren en vrienden is. Wij hebben besloten alles op alles te zetten om de winkel open te houden, met onze huidige manager als eigenaar. Iedere donatie helpt ons om de nieuwe start te bevorderen, en zal dus zeer gewaardeerd worden.
We willen u heel hartelijk bedanken voor het overwegen van een donatie. Hopelijk mogen wij onze klanten op 1 September weer binnenlaten in onze winkel.
Met vriendelijke groeten,
De medewerkers van de groenteboer
Fundraiser organised by:
Tamara Broos
13

donations
€

160
of € 17500 raised