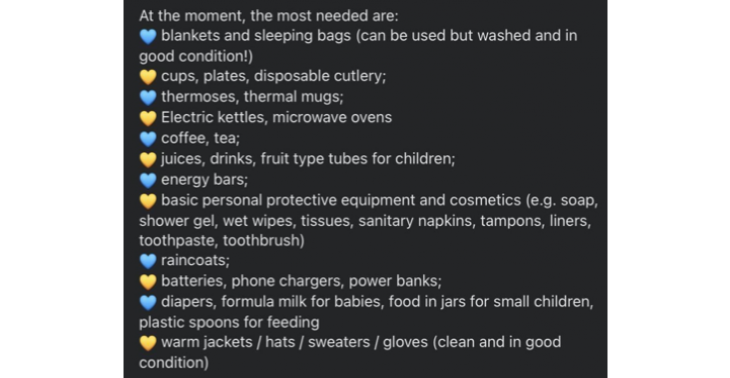 Share this fundraiser via:
Beste mensen, wij vertrekken woensdag naar Polen om daar mensen te helpen en we willen pakketen uitdelen , wie helpt ons mee?
€0
raised

Be the first to support this fundraiser!
Wie kan ons helpen?
wij gaan in Polen pakketen klaar maken voor de mensen uit Oekraïne , wat hebben we nodig ?

we vertrekken met het vliegtuig naar krakow , we zijn van plan om de meeste spullen daar te kopen!
iedereen die iets kan doneren heel graag
dekens
bekers en borden
thermometers
koffie/thee
sap, frisdrank , fruit
energiebars
shampoo
showergel
tampons/maandverband
regenjassen
batterijen
pampers
babyvoeding / potjes
warme jassen / sweaters
Fundraiser organised by:

Shannon Veldmeijer

Be the first to support this fundraiser!
Show all donations