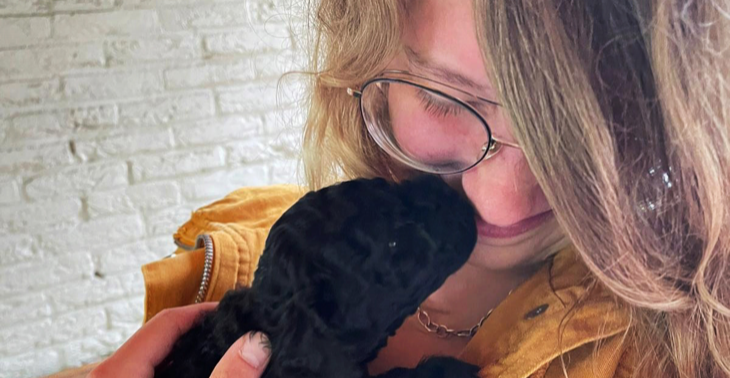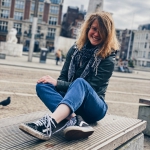 Share this fundraiser via:
Ik heb een maatje nodig die mij kan helpen met mijn herstel, die mijn sociale angst verminderd en mij veilig kan laten slapen
Hoi allemaal,
Ik ben Noof, 20 jaar en ben herstellende van psychische problematiek.
Ik heb al mooie stappen gezet met behulp van lieve mensen en dieren. Zaaz (onze hond en de ADL hulphond van mijn moeder) heeft mij onwijs veel gesteund en geholpen. Voor haar wordt het te veel om voor 2 mensen er 24/7 te zijn. Ze doet dit met alle liefde, maar we willen onze lieve Zaaz niet overbelasten.
Voor de verdere stappen te zetten ben ik op het idee gekomen om zelf een psychosociale hulphond op te leiden om mij verder te helpen. Helpen om uit dissociaties en herbelevingen te komen of zelfs voorkomen. Deze hond zal mij ook in de nacht helpen om ook 's nachts rustig en in het nu te blijven. Zo'n hond kan mijn anker zijn om niet af te drijven. Ook zal deze hond mij kunnen helpen bijvoorbeeld op school of in het openbaar om mij veiliger en zelfverzekerder te voelen.
Helaas wordt dit traject niet volledig vergoed en komt er een eigen bijdrage bij kijken. Zo moet ik ook de hond zelf aanschaffen.
Hiervoor heb ik jullie hulp nodig. Elke donatie helpt mij om dit doel te bereiken en dus verdere stappen in het echte leven te zetten.
alvast bedankt voor de steun.
Veel liefs!

Hello everyone,
My name is Noof, 20 years old and recovering from multiple mental problems.
I already made some good steps with the help of sweet people and animals.
Zaaz (our dog and also my mum's assistent dog) is a massive support and helps me whenever she can. We notice, that because of this double job, she experiences too much pressure, to help us both.
We don't want to overload her, but I am still in need of help from her.
I've decided to try getting a special assistance dog myself. She can help me to recover completely and start my adult life with more confidence.
The dog can help me at night, to make me feel safe, after I have one of my many nightmares or . She can also help me doing my groceries and going to college with more self esteem. It can be my saver during panic attacks.
Unfortunately, this is not ensured. To get into a special training with the puppy, I have to fund this myselve.
This is why I have started this action: I need your help!
Every donation will help me get one step closer to my goal: having a life without fear and with full recovery!
Thank you for your support,
Love, Noof
Fundraiser organised by:

Noof van Uden