Inzamelingsactie Kittenopvang asiel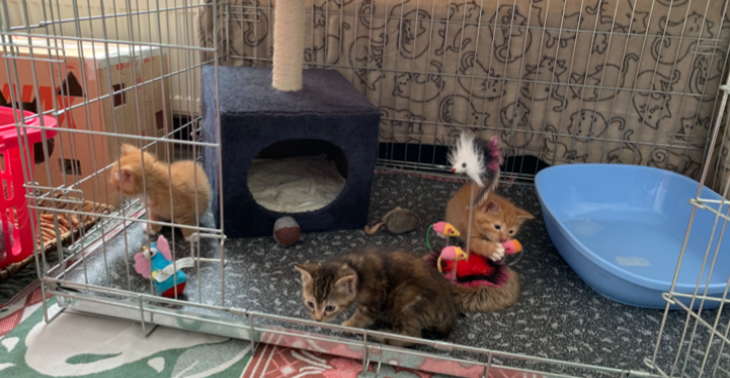 Share this fundraiser via:
Geld inzamelen om de infrastructuur van mijn opvangruimte te verebeteren.
€0
of
€500
raised

Be the first to support this fundraiser!
Hoi iedereen!

Iedereen die mij een beetje kent weet ondertussen dat ik een enorm grote liefde heb voor katten en dat ik werk voor het asiel Kat Op De Dool Deinze.

Bij mij thuis vang ik kittens op die gedumpt zijn, verloren gelopen, mishandeld zijn en gewoon aan hun lot overgelaten zijn.

De kittens die we met het asiel opvangen hebben veel nodig. Eten, drinken, speelgoed, krabpalen, zachte slaapplekjes, benchen, kattenbakken, kattenzand, medicatie, dierenartsbezoeken en vooral heel veel liefde.
Dat laatste kost mij gelukkig enkel tijd, de rest jammer genoeg heel veel geld… daarom zou ik willen vragen om jullie steentje bij te dragen en mij te helpen met het financieren van mijn passie.

Alvast bedankt voor jullie donatie, elke kleine euro telt!

Laura en de vele vele arme liefjes die jullie steun nodig hebben!
Fundraiser organised by:

Laura Geernaert

Be the first to support this fundraiser!
Show all donations