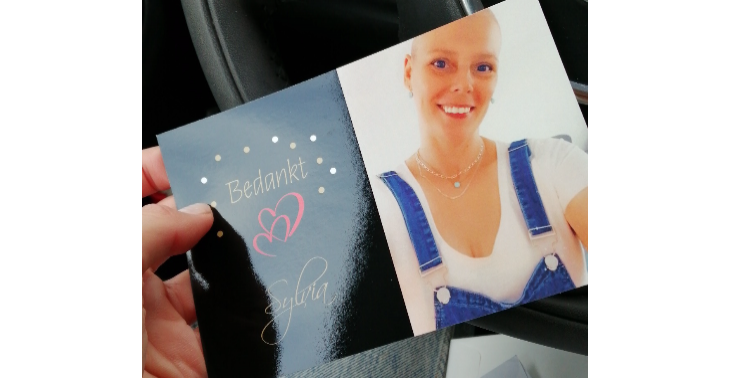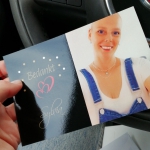 Sylvia vecht al jaren tegen ongeneeslijke kanker.
0

donations
€0
of €24,000 raised

Be the first to support this fundraiser!
Momwarrior Sylvia
Deze oproep is voor Sylvia.
Vier jaar geleden was Sylvia zwanger van haar jongste zoontje. Tijdens en dankzij de zwangerschap werd ontdekt dat Sylvia al geruime tijd lever- en darmkanker had. Op de lever zaten al grote tumoren die levensbedreigend waren.
Wat één van de mooiste momenten uit een mama's leven moet zijn, zette in 1 moment het leven van het gezin op zijn kop.
Een mokerslag, de kanker die ongeneeslijk is.
Sylvia droeg haar zoontje in de wetenschap dat ze hem nooit zou zien opgroeien.
Sylvia blijft behandelingen ondergaan om zoveel mogelijk tijd te winnen. Ze overleefde al tweemaal de prognose van de dokters. Ze is de meest dankbare positieve vrouw die wij kennen.
Maar.... er is een maar , De medische kosten tikken al vier jaar aan, slorpten al het spaargeld van het gezin op, in de mate dat Sylvia op vandaag niet weet hoe ze haar begrafenis zullen betalen. Leuke momenten, herinneringen maken voor de kinderen, dat kan allemaal niet want daar is financieel geen ruimte voor. Haar man kan momenteel ook niet gaan werken omdat hij onmisbaar is thuis om voor Sylvia en de kinderen te zorgen. Daarom deze oproep, Om alvast één zorg te verlichten. Om herinneringen te kunnen maken, Het zou alvast een zorg minder zijn voor Sylvia en haar gezin.
Fundraiser organised by:

Sylvia Colpaert
0

donations
€0
of €24,000 raised

Be the first to support this fundraiser!
Show all donations