Medische kosten loup/ Solidarité pour Loup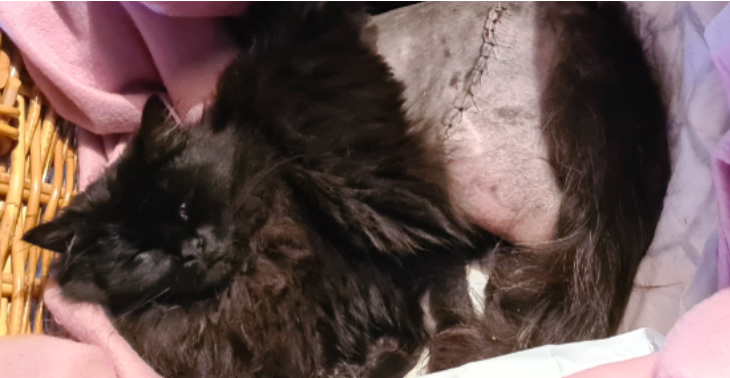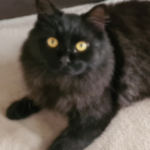 Loup een jonge Avonturier, zwaar ongeval gehad / loup le jeune aventurier à eu un grave accident
31

donations
€565
of €3,000 raised
Hi everyone, I would like to share my story with you. Loup went missing a week ago after a long search and was found in a very bad condition. He couldn't walk anymore…Result 4 fractures. 2 on the hip, broken knee and broken leg. He had a surgery. He did everything he could to get back home, but exhausted he didn't reach it. I Couldn't leave my pet like this. NOW THS BILLS ARE COMING: emergency admission, overnight , surgery, medication and additional costs will follow. i.a. Stripping wires, checks. A huge cost. Just christmas and bew year is coming up is really tough. But I am so thankful that he's back, so thankful that he's still here....,the love is too great to describe. You can probably understand that too. I have started a crowdfunding campaign because the medical costs are really blow me up. I would like to ask for your help. Thank you in advance for reading, sharing or donating. If you want more info, photos, videos..... let me know, the first time something happen like this to me so I hope to reach some people.thank you. I would like to share the evolution with you all.
Il a disparu il y a une semaine après une longue recherche il a été retrouvé en très mauvais état. Il ne pouvait plus marcher… Résultat 4 fractures. 2 à la hanche, fracture du genou et fracture de la jambe. Il A subi une intervention chirurgicale. il a tout fait pour revenir. Alain maison, mais à bout forcé... Je ne pouvais pas laisser mon animal comme ça. Emmener directement au urgence, l'opération, les médicaments et les frais supplémentaires suivent, contrôles,retirer les filles. Un coût surprenant. Avec les fêtes à venir, c'est vraiment difficile. Mais JE SUIS si reconnaissant qu'il soit de retour, si reconnaissant qu'il soit toujours là... l'amour est trop grand pour être décrit. Vous pouvez probablement le comprendre aussi. J'ai lancé une campagne de financement participatif car les frais médicaux sont vraiment un coup dur pour moi. Je voudrais demander votre aide. Merci d'avance pour me lire, le partage ou le don. Si vous voulez plus d'infos, photos, vidéos..... faites le moi savoir, c'es un première osédemandéde l'aide ouvertement. je voudrais partager l'évolution de loup avec vous tous.
Hoi iedereen, graag zou ik mijn verhaal met jullie delen.
Week geleden was hij vermist na een lang zoeken werd hij terug gevonden in een zeer slechte staat. Hij kon niet meer lopen…Resultaat 4 breuken. 2 op de heup, knie kapot en gebroken poot Is geopereerd geweest. Maar hij heeft alles op alles gedaan om terug naar huis te komen. Kon me beestje niet zo laten. Met spoedopname opgenomen ,overnachting, operatie, medicatie en er volgen nog kosten. O.a. Draadjes uithalen, controles. Een ferme kost. Zo net met feesten die aankomen is echt wel zwaar. Maar zo dankbaar dat hij terug is, zo dankbaar dat hij er nog is.... ,de liefde is te groot om te beschrijven. Dat kunnen jullie vast ook begrijpen.
Ik heb een crowdfunding actie opgestart omdat ik de medische kosten echt een klap voor me zijn. Graag zou ik jullie hulp vragen. Alvast hartelijk bedankt voor het lezen, het delen of je donatie.
Indien jullie meer info wensen, foto's, video's..... laat maar horen is de eerste keer is zoiets doe. En graag zou ik de evolutie met jullie allen delen.
Fundraiser organised by:

Sabrina Vanterwijngen
31

donations
€565
of €3,000 raised