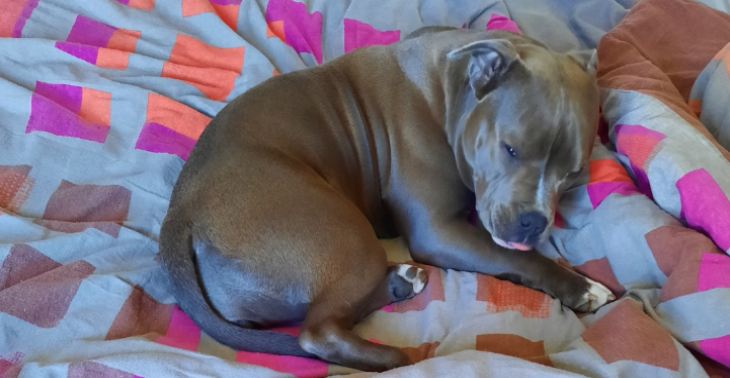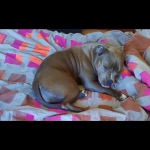 Share this fundraiser via:
Mira is een bully van 9maand met heupproblemen.
€0
of
€2,600
raised

Be the first to support this fundraiser!
Hallo. Ons mooi meisje mira. Bully van 9maand. Sgat van een hond! Sinds 3 maand begon ze problemen te tonen. Met opkomen,manken… ze speelden zelfs niet met de kids. Zijn DH gegaan. Daar kwam het. Haar heupjes zijn niet oke ! Verkopers hadden gezegt dat alles in orde was. Niet dus. Ik kan deze personen niet meer bereiken 😔 nu krijgt ze pijnstilling. Heeft narcose gehad voor rugscan.heupen etc. Maar ze moet volgroeid zijn.voor de zware operatie.. Mira is meer dan een hond ze behoord tot onze familie🙏 natuurlijk wil ik haar alles geven dat ze nodig heeft!. Maar door al deze onderzoeken en pilletjes. Heeft dat een serieus hap uit mijn spaarrekening gepakt. Operatie kost ons 4200. Waarvan ik al wat heb bijeen gekregen.maar ik geraak er niet alleen. Heb ook de kindjes om voor te zorgen. Daarom vraag ik jullie steunbedragje voor ons mooie mira toch nog een mooi toekomst te bieden die ze verdient !
Help mira 🙏🙏 dank u 🍀
Fundraiser organised by:

Kyra Machelt

Be the first to support this fundraiser!
Show all donations