naar de Dierenarts kunnen met deze katten

Share this fundraiser via:
Deze lieverds met verleden alles geven wat ze verdienen
€0
of
€600
raised

Be the first to support this fundraiser!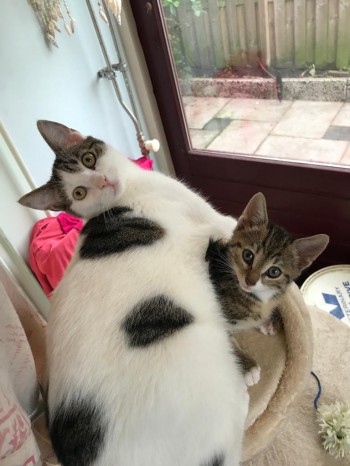 Door dat ik een zware tijd heb gehad door ziekte en een relatie waarbij ik geen leuke tijd van geweld en door die persoon in de schulden ben gekomen en schuldhulp heb.ik de opgevangen katten nu niet kan helpen met naar de dierenarts kunnen voor castrate en controle ik hulp nodig heb want ik wil ze niet met trauma weg doen.eten heb ik goed kunnen regelen maar het belangrijkste niet.ik hoop dat er mensen zijn die ook net als ik vechten voor zielige dieren en willen helpen deze kanjers te helpen zodat ik kan zorgen snel uit de schuld te komen deze kanjers niet daar de dupe ook nog van zijn.daarom begin ik deze actie want ze verdienen echt alles zodat ze een top leven kunnen leven en beetje bij beetje hun verleden kunnen vergeten.
Fundraiser organised by:

Fran Lachterop

Be the first to support this fundraiser!
Show all donations