Ondergang van onderneming.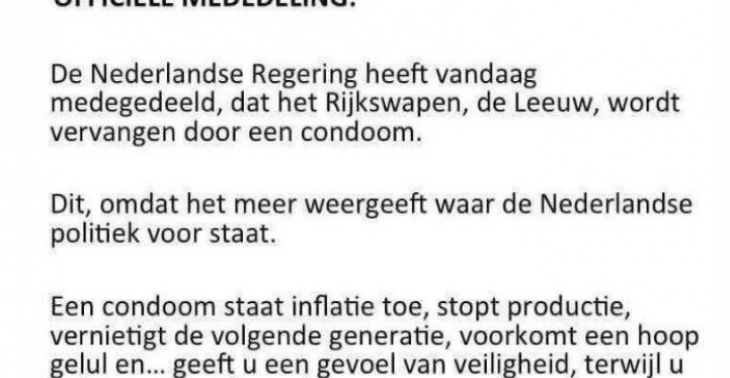 Share this fundraiser via:
Zoals u allemaal wel weet beloofde dhr. Mark Rutte publiekelijk weer een steunpakket voor bedrijven, maar beloftes nakomen…
€0
of
€1,800
raised

Be the first to support this fundraiser!
Zo ook ons bedrijf. Sinds 2015 opgericht en specifiek gericht op export naar China. Laatstelijk in 2019 een omzet behaald van 2,5 miljoen. Echter net als zovelen ging het met de Corona crisis goed mis, bedrijven moesten dicht, aan de regels houden en inkopen doen ging niet meer. Maar er was redding in de vaste lasten in de maak…TOGS ontvangen, TVL Q2-Q3 2020 ontvangen. En daarna keer op keer afwijzingen door 1 en dezelfde persoon Remco D. Dan is het vanwege onze adres in China, terwijl we hier 2 vestigingen hadden, dan vond meneer de omzet te hoog en niet bij onze onderneming passen, daarmee doelende op dat wij dan onjuiste informatie zouden hebben verstrekt met de opgave..en dus maar even de steun terug moet betalen…Ja hoor tuurlijk. Al 1,5 jaar dus niets gehad, bezwaren worden niet op tijd behandeld. Vaste lasten lopen door. Inmiddels een persoonlijke BKR codering en 150.000 euro schuld. Zou recht hebben op 456.016 euro. Maar kan de proceskosten van het beroep in Den Haag niet eens meer betalen, voor elke aanvraag is het griffierecht 360,- X 5 aanvragen. Ik weet niet meer waar ik het vandaan moet halen. Een advocaat heb ik ook niet. En het is dat we geen aangifte kunnen doen van flessentrekkerij of oplichting maar die Rutte met zijn beloftes tijdens de persconferenties zou verboden moeten worden.
Fundraiser organised by:

Melvin Engelhart

Be the first to support this fundraiser!
Show all donations