Op weg naar een vlekke(n)loos leven!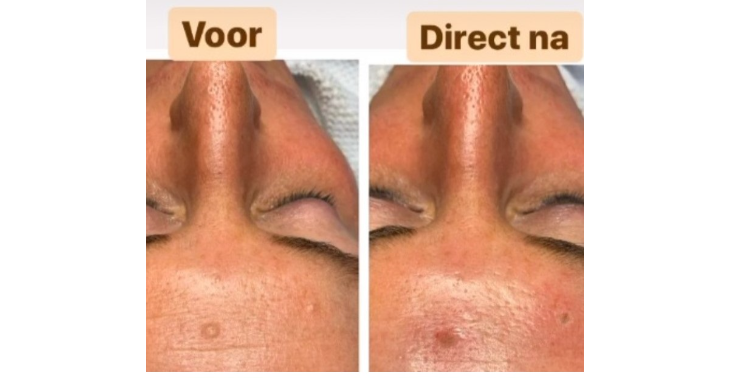 Dolgelukkig was ik toen mijn arts met een nieuw behandelplan voor mijn huidkanker kwam, tot ik er de prijs van zag.
0

donations
€0
of €5,000 raised

Be the first to support this fundraiser!
Lieve iedereen.
Het heeft me best enkele weken nadenken gekost om aan het idee van een steunactie zoals deze te wennen, want in tegenstelling tot anderen die graag een ándere dierbare willen helpen, acht ik het in deze actie voor mezelf nodig om jullie hulp in te roepen. Niet zo makkelijk als je weet dat ik iemand ben die altijd graag zelf de oplossingen bedenk, maar het medische domein van huidkanker is me jammer genoeg paar stapjes voor momenteel.
Hoewel de kosten van bestraling hoog oplopen, kan ik gelukkig op een zorgverzekering terugvallen die 75% van deze kosten en bijhorende medicatie ongeveer dekt. Naast het medische aspect van huidkanker heb je helaas ook een groot esthetisch stuk, wat volledig door mezelf moet gedragen worden en dergelijke behandelingen hebben natuurlijk effect op je volledige lijf en leven.
Sinds mijn tienerjaren is deze huidaandoening een deel van mezelf geworden, maar laat het net dit deel van uitgesproken bultjes, pijnlijke talgklierontstekingen en oneindig veel pigmentvlekken en melanomen zijn die ervoor zorgen dat ik aan een depressieve stemmingsstoornis lijd.
Mijn behandelend arts helpt me waar zij kan en tracht me iedere keer weer op te beuren, maar de maandelijkse facturatie van deze esthetische Tele-Way en Freezebehandelingen op mijn volledige lichaam, blijft zo oplopen dat ik hoe langer en meer besef dat ik deze hoge prijzen niet ga kunnen blijven betalen. Wetende dat deze aandoening enkel te bestrijden is, maar niet te genezen, maakt me momenteel machteloos inzake eigen middelen.
Met behulp van deze Steunactie voor mezelf, hoop ik op een minimale bijdrage om de komende maanden mijn behandelplan alvast te kunnen blijven verderzetten. Dit is mijn perspectief.
Mijn dank is dan ook voor nu alvast oneindig groot dat u even de tijd nam mijn verhaal te lezen en ik blijf graag verder met u in contact om u op gepaste wijze te kunnen bedanken voor uw gift.
Fundraiser organised by:
Ilse Deconinck
0

donations
€0
of €5,000 raised

Be the first to support this fundraiser!
Show all donations