Opkuis van een sluikstort,aankoop en heraanplanten van een verwaarloost bos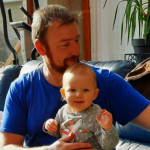 er is een sluikstort dat dringend op gekuisd moet worden en veel bomen zijn aangetast door de "letterzetter"
1

donations
€5
of €13,000 raised
Al jaren wordt het bosje nabij de Eksterenberg te Affligem verwaarloosd. Zo zijn veel bomen rot of dood, aangetast door de kever " de letterzetter".
Ook werd in het verleden er vrij veel afval in gedumpt zoals: asbestplaten, poortpanelen, plastiek, een auto, banden, ….
de eigenaar heeft geen interesse in dit bosje, maar hij zou akkoord gaan met een verkoop.
Wat is zou willen doen is het bosje aankopen, opkuisen en dan terug heraanplanten met loofbomen. zo kunnen nieuwe planten en bomen groeien.
Fundraiser organised by:

Klaas Van den Berghe
1

donations
€5
of €13,000 raised