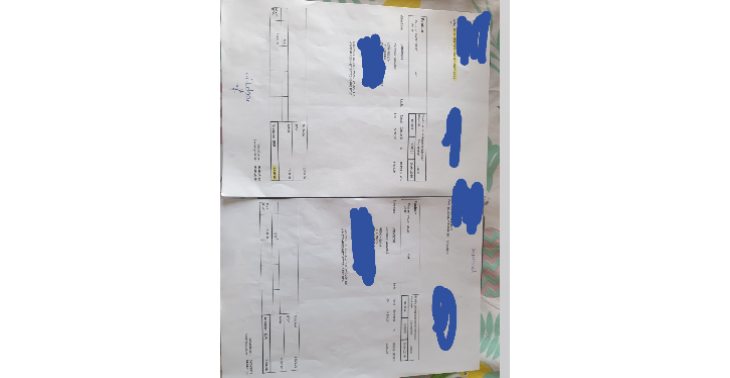 Share this fundraiser via:
Bij de aankoop van een tweedehandswagen is de factuur dat werd opgestuurd onderschept en gefraudeerd.
€0
of
€5,500
raised

Be the first to support this fundraiser!
Onze auto was afgekeurd in de keuring. De kosten dat moesten gebeuren waren veel te duur voor een oude auto. Hierdoor heeft men mama besloten opzoek te gaan naar een tweedehandswagen. Hiervoor heeft ze geleend bij een kennis aangezien er geen geld voor was. De factuur dat werd opgestuurd naar ons thuis is vermoedelijk onderschept geweest onderweg. Het rekeningnummer is aangepast en opnieuw in de brievenbus gestoken. Aangezien we de factuur verwachten hebben we deze betaald. Spijtig genoeg op het rekeningnummer van de fraudeur. Hiervan is een PV opgesteld bij de politie. Echter zij hebben ons meegegeven dat de kans klein is dat we het geld ooit nog terugzien. 5.500 euro was in het niets opgegaan. De rekening bij de garagist stond dus nog steeds open… Door een hogere lening aan te gaan bij de kennis is deze betaald kunnen worden. Dit was in het jaar 2020. Tot op heden hebben we nog steeds geen antwoord van het gerecht.
5.500 is voor ons veel geld… Vooral omdat er geen enkele reserve is. Door een (v)echtscheiding is mijn mama in collectieve schuldbemiddeling moeten gaan door de schulden van haar ex-partner. We hebben al enorm veel miserie gekend en hopen op een beetje geluk in de toekomst. Als alleenstaande is het moeilijk om rond te komen voor haar.
Fundraiser organised by:

Femke Vrancken

Be the first to support this fundraiser!
Show all donations