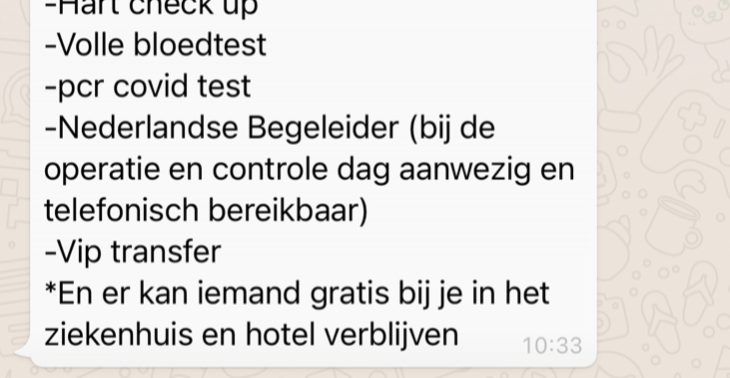 Zou je mij willen helpen voor mijn operatie?
0

donations
€

0
of € 5500 raised

Be the first to support this fundraiser!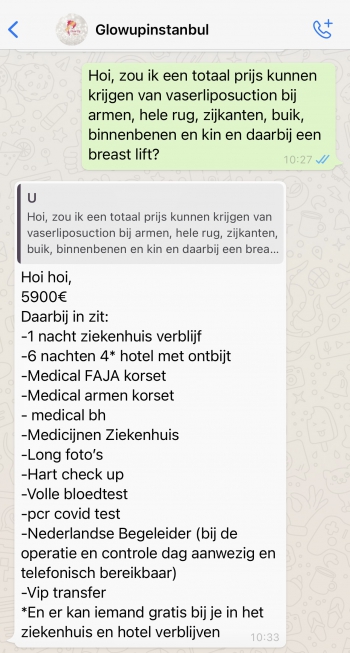 Hoi, ik ben Nur en 21 jaar oud. Ik vraag meestal geen hulp maar ik wil graag mijn verhaal hier kwijt. Ik heb van kleins af aan overgewicht, wat voornamelijk komt door mijn thuissituatie. Ik heb zelf altijd het gevoel gehad dat niemand met mij vrienden wilde worden. Vaak luisteren mensen ook niet naar mij of nemen mij niet serieus. Hierdoor voel ik me erg onzeker en durf ik niet te praten. Ik kies dan om stil te zijn. Dit heb ik heel lang gedaan en doe het nog steeds. Nu vind ik het erg moeilijk om een gesprek te voeren omdat ik erg monotoon ben en mensen mij saai vinden. Ik voel me erg alleen. Heel jammer dat mensen niet met mij willen worden gezien door mijn uiterlijk. Door mijn problemen heb ik heel laat, namelijk in 2020, mijn havo-diploma gehaald. Ik zit nu in mijn eerste jaar van de HBO. Ik merk dat ik nog steeds last heb van mijn onzekerheden. Ik presenteer hierdoor ook slechter.
Altijd heb ik geprobeerd om af te vallen maar het is mij nooit gelukt. In 2019 ben ik eindelijk begonnen met afvallen. Ik was 100 kilo en ben nu 75 kilo. Alleen omdat ik 25 kilo kwijt ben is mijn vet gaan hangen (buik, borsten, armen vooral) ook heb ik overal slijtage. In Nederland kost een lichaam correctie behoorlijk wat geld dus ben ik op zoek gegaan naar alternatieven in een andere land. Ik heb een operatie gevonden in Istanbul onder Nederlandse begeleiding waar ze mijn hele lichaam kunnen corrigeren voor 5900 euro.
Omdat ik bezig ben met mijn opleiding heb ik niet de mogelijkheid om alles te sparen.
Ik hoop dat er mensen zijn die mij willen helpen. Als u meer over mij wilt weten aarzel dan niet om contact op te nemen❤️ Elke euro zou mij kunnen helpen om mijn doel zo vroeg mogelijk te halen, dankjulliei wel
Fundraiser organised by:
Nur Guney
0

donations
€

0
of € 5500 raised

Be the first to support this fundraiser!
Show all donations