Pech renovatie appartement+ inkomen weg van helft jong koppel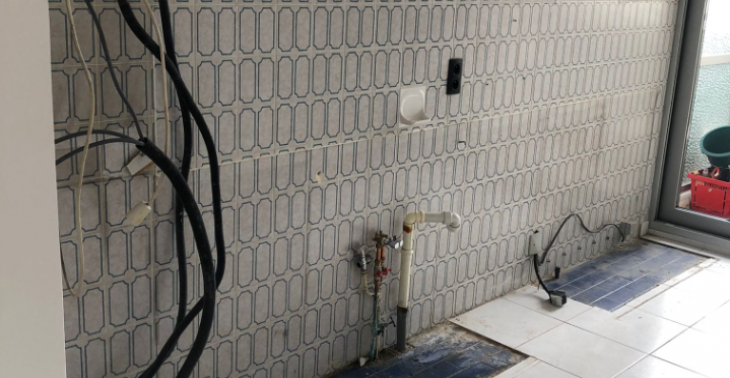 Onze renovatieplannen zijn veel duurder uitgevallen dan voorzien. Dit omwille van onvoorziene kosten zoals leidingen,vloer,..
0

donations
€

0
of € 10000 raised

Be the first to support this fundraiser!
Wij , Jan en Yoslaine, zijn een jong koppel van 32 en 33 jaar. Vorig jaar hebben we een appartement gekocht waar we echt onze thuis van hebben willen maken.
Dit jaar echter heel wat tegenslag gekend:
Mijn vriendin haar voet gebroken op 6 november 2020:met maandenlange revalidatie tot gevolg. Lang niet kunnen gaan werken wat heel de situatie emotioneel en financieel zwaar heeft gemaakt
Papieren niet meer in orde qua verblijf: Hier kregen we bericht van december 2020. (Ze is Cubaanse) Hier zijn we aan het procederen maar ook dit kost veel geld qua advocatuurskosten. Doordat ze niet meer in orde is met haar verblijfsvergunning kan ze tijdelijk niet meer gaan werken. Hierdoor zitten we in een situatie waar we meer maanden op 1 inkomen ipv 2 vallen.
Tegenslag met de renovaties. Vele onvoorziene kosten zoals leidingen verleggen, muren bepleisteren, … Ook heeft de Vereniging van mede-eigenaar een renovatie aan het gebouw aangekondigd van maar liefst !!! 18.000!!! euro voor ons appartement alleen!!!
We hebben steeds onze plan getrokken om dit allemaal in orde te kunnen brengen/op te lossen , maar onze centjes zijn echt bijna op nu … :-( Kunnen we rekenen op het goede van onze medemens?
Fundraiser organised by:
Jan Bogaerts
0

donations
€

0
of € 10000 raised

Be the first to support this fundraiser!
Show all donations