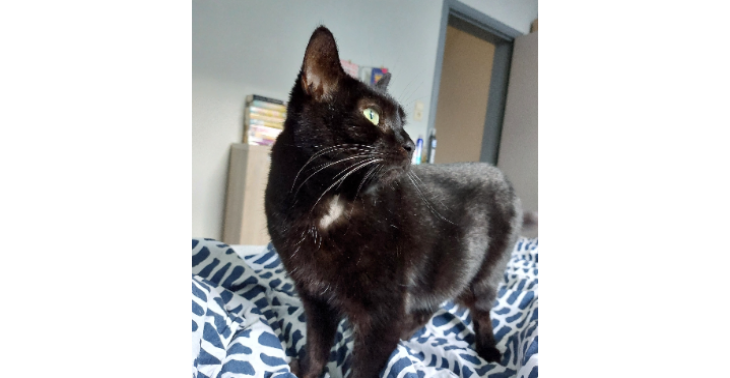 Share this fundraiser via:
Mijn kleine schat heeft dodelijke ziekte FIP. Er bestaat medicatie maar die kosten rond 1300 euro voor de 84 dagen injecties
Mijn kleine schat Zita heeft FIP. Er zit nog zoveel leven in haar. Ik wil haar alle kansen geven. Maar het volledige bedrag is een zware brok om te betalen.
FIP is een dodelijke kattenziekte. Sinds laatste paar jaar is er medicatie ontwikkeld in vorm van inspuitingen. 84 dagen aan een stuk. https://mcvoordieren.nl/kennisbank/fip-kat-virus/
😿 WAAROM DE DIERENARTS HET MEDICIJN NIET MAG VOORSCHRIJVEN OF TOEDIENEN 😿
Een farmaceutisch bedrijf in Amerika genaamd Gilead Sciences heeft het patent op GS-441524 (de werkzame stof). GS blokkeert de vermenigvuldiging van het FIP virus, waardoor het immuunsysteem het virus kan verwijderen uit het lichaam.
Gilead weigert om het medicijn goed te keuren voor de dierengeneeskunde. Ze zijn bang dat de goedkeuring voor dierengeneeskundig in de weg kan zitten voor de productie van humane medicijnen.
De GS-441524 is een component van het medicijn Remdesivir wat door Gilead op de markt is gebracht als medicijn tegen Covid-19. Tot nu toe bestaat het vermoeden (door Dr. Pedersen) dat Remdesivir het zelfde effect op FIP zou kunnen hebben als de GS-441524. Echter blijft het tot nu toe een wetenschappelijke gok, omdat er nog geen onderzoeken naar gedaan zijn.
De vraag blijft ook of en wanneer remdesivir verkrijgbaar zal zijn voor veterinaire doeleinden. De prijs van remdesivir zal waarschijnlijk overeenkomen met de merken GS-441524 die er nu zijn.
Omdat de GS duidelijk bewezen heeft FIP te genezen, zijn Chinese bedrijven zonder licentie de GS gaan produceren om toch zo veel mogelijk katten te kunnen redden.
Omdat het medicijn dus geen officiële licentie heeft voor de dierengeneeskundig, kunnen dierenartsen het niet voorschrijven of gebruiken.
Fundraiser organised by:

Jolien De Coker