renovatie/herstellingen compound Afrika-Gambia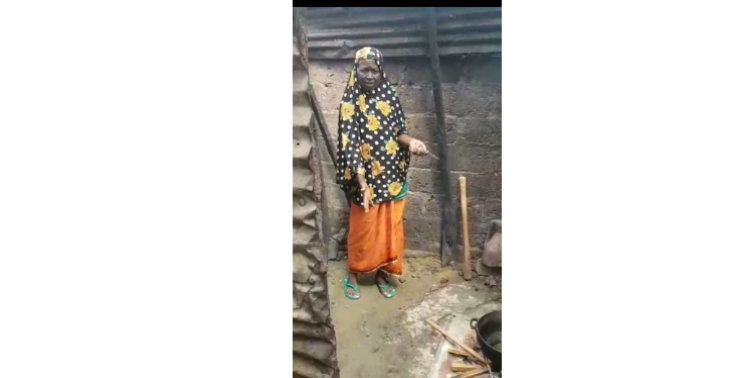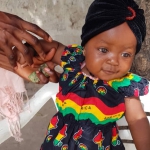 Share this fundraiser via:
Voor de familie Bailo-Jallow willen wij moeder verrassen met het renoveren van hun compound. @facebook: Hulp voor Gambia
Gambia, the smiling coast

Een zeer vriendelijke bevolking ondanks hun gebreken
Reeds anderhalf jaar hebben wij een liefdadigheidsproject lopen in Afrika-Gambia / Kanifing vanuit Maasmechelen.
https://www.facebook.com/Hulp-voor-Gambia-109630797447184
Wij staan daar in contact met de familie van Momodou.Maandelijks worden er bananendozen met kledij ,schoenen ,voeding , verzorging ,donaties voor ziekenhuizen & scholen ect.. verzonden met containers. De compound van deze familie die er gemiddeld met 24 woont is heel erg aan renovatie toe.

Een compound in Gambia is een woonerf waar volgens traditie met een hele familie gewoond word
Het regenseizoen heeft de afgelopen jaren erg veel schade achtergelaten. Van de keuken blijft niets meer over. Wanneer moeder kookt en het begint te regenen is het snel alles pakken en wachten met verder koken tot dat de regen voorbij is. Het dak is dus volledig vernield, van de muren staat er ook niet meer veel recht. Moeder verdiend echt een betere keuken als dit, vooral omdat zij voor heel veel mensen kookt ,voor gelegenheden als haar dat gevraagd word …
De ramen geheel de compound zijn allemaal bedekt met oude golfplaten of stukken oud dak. Het waait binnen waar moeder met de kinderen slaapt, soms heftig onder het regenseizoen.
De deur zit volledig geblokkeerd en kan niet meer dicht
het sanitaire gedeelte heeft ook echt wel vernieuwing nodig.
de woonkamer, je ziet daar afgebrokkelde muren, loskomende verf, gebroken vloer, doorgezakte zitbank. Alles zonder ramen, somber en geen licht binnen..
ONS DOEL IS EEN MOOIE 1000 EURO OP TE HALEN OM DEZE FAMILIE TE SCHENKEN,ZE HEBBEN EEN ZWARE PERIODE ACHTER DE RUG MET HET RECENTE VERLIES VAN VADER , MOEDER STAAT ER NU ALLEEN VOOR. WE WILLEN HAAR EN DE FAMILIE ECHT OPVROLIJKEN EN OOK VOORAL OMDAT HUN DIT VERDIENEN. WE GAAN NAAR DE TWEE JAAR TOE DAT HUN ONZE GOEDEREN STEEDS GOED ONTVANGEN,SORTEREN EN INMIDDELS UITDELEN IN HUN GEMEENSCHAP.

voor de aanvang van de bouw vd keuken ,tegelwerk ect…
renovatie nieuwe ramen en deur met extra stalen beveiliging
sanitair onder handen nemen
binnenhuis zo veel mogelijk te renoveren,de muren,vloer ect

Hoe alles in zijn werk zal gaan zal gedeeld worden met mooie foto's en video's die wij zullen delen op onze facebook pagina
https://www.facebook.com/Hulp-voor-Gambia-109630797447184

Dit zou mooi zijn om hun te gunnen, en wij bedanken alvast iedereen die ons hierbij helpen wil dit waar te maken.

Wie weet word dit een mooi cadeau voor Nieuwjaar om met de renovatie van start te gaan😍

ZE VERDIENEN DIT ECHT ZO HARD❤🇬🇲
Fundraiser organised by:

Sandra Hamers