Scholing in Haïti; in de klas en dus niet in een gang.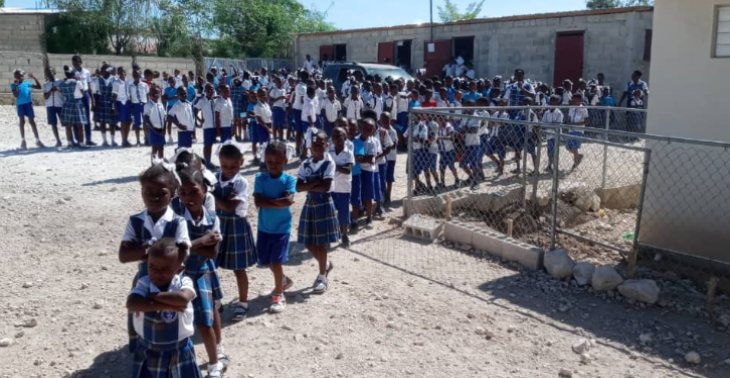 Share this fundraiser via:
Door Haïtianen voor Haïtianen. Een schooltje in een buitenwijk van Port-au-prince. Microkrediet voor een lokaal initiatief.
€0
of
€2,500
raised

Be the first to support this fundraiser!
Haïti is een land dat vaak door natuurrampen getroffen wordt, dit in combinatie met de spanningen tussen regering en gangs maakt dat het voor de gewone Haïtiaan meer overleven dan leven is. Een goede Haïtiaanse vriend van mij is, in één van de wijken die sinds de aardbeving in 2010 in aanbouw is, een school gestart. Hij wil de kinderen in zijn buurt naar school zien gaan in plaats van dat ze zich hopeloos bij een gang aansluiten. Kinderen kunnen bij hem al voor 40 dollar per jaar naar school.
Met dit project hoop ik hem een microkrediet te kunnen geven, zodat hij zijn school kan upgraden en meer kinderen een hoopvolle toekomst kan geven.
Mesi!
Fundraiser organised by:

Bert Visscher

Be the first to support this fundraiser!
Show all donations