Schulden door mijn ex vriend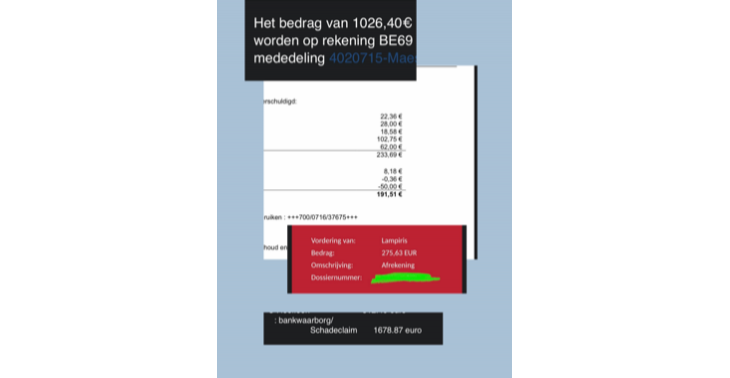 Share this fundraiser via:
Schulden door mijn ex vriend waar ik niet meer vanaf kom help mij en mijn zoon weer leven te starten
€0
of
€3,170
raised

Be the first to support this fundraiser!
Hoi ik vraag het niet graag maar kan mijn schulden niet alleen betalen.
ik ben jonge moeder en mijn leven was super met mijn kind. Tot ik een leuke man ontmoete dacht ik. Na nog geen paar maanden werd hij erg jarloers. Voor ik het wist was hij niet uit mijn huis te krijgen. Hij maakte schulden bij ziekenhuis waar ik vaak terechtkwam slagen en verwonding. Electri factuur gas factuur. Huishuur . Opdag kon ik politie verwittigen maar ik bleef achter zonder huis zonder werk zonder adress. Raakte mijn waarborg kwijt. İk woon dus bij een familielid hen nog maar 1 familielid echter kan ik niet werken omdat ik geen adress heb maar kan geen adress hebben omdat ik niet werk. Dus zouden jullie mij en mijn zoon kunnen helpen zodat ik van de schulden vanaf graak en weer kan gaan werken en huis huren mijn dank is groot
Fundraiser organised by:

Chany Maes

Be the first to support this fundraiser!
Show all donations