Steun aan Luikse slachtoffers van de overstroming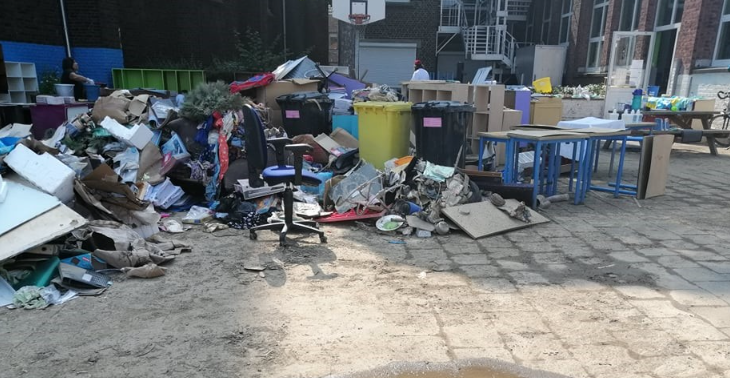 een lagere school, het Leger des Heils en gezinnen financieel steunen na de overstroming
4

donations
€

145
of € 7500 raised
Hallo, wij zijn KingsYouth, een christelijke jeugdvereniging uit Oostende. We werken samen met een kerk in Liège.
Bij hen verloren enkele gezinnen de inboedel van hun benedenverdieping.
Er is ook een lagere school die computers, laptops, kasten, boeken enz. zag verdwijnen.
Het Leger des Heils uit Luik (Chênée), dat normaal voedselpakketten verdeelt, verloor zijn diepvriezen.
Voor deze 3 groepen zamelen we geld in.
Hello, we are KingsYouth, a christian youthgroup. We work together with a local church in Liège.
Some of their families lost almost everything.
A local school lost al the computers, laptops, bookcases etc.
The local Salvation Army, who distributes food, lost their freezers.
For these 3 groups we collect money.
Fundraiser organised by:

Tania Jonckheere
4

donations
€

145
of € 7500 raised