Steun de ouderen met een laag inkomen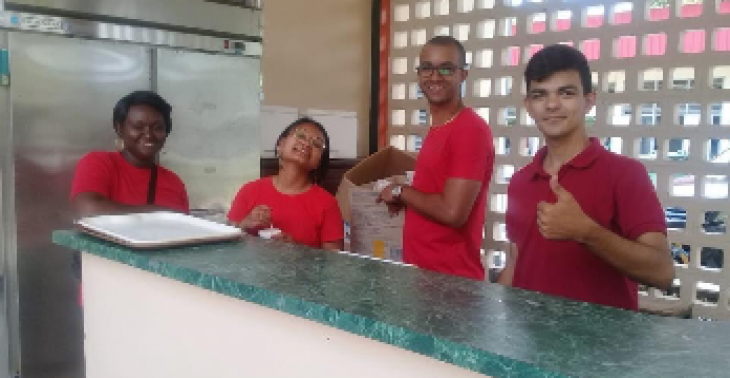 0

donations
€

0
of € 1500 raised

Be the first to support this fundraiser!
Door de jaren heen neemt ook op Suriname de vergrijzing aanzienlijk toe. Veel ouderen op Suriname voelen zich eenzaam of zijn niet meer in staat om voor zichzelf te zorgen. Door de Covid-19 crisis word de eenzaamheid en de zorgvraag alleen maar groter. Ouderen voelen zich opgesloten en kunnen geen kant op. De meeste van deze ouderen hebben naast de eenzaamheid een laag inkomen vanuit een AOV van omstreeks SRD 750,- per maand wat nauwelijks voldoende is om hun eigen persoonlijke verzorging te betalen.
Nu stijgen ook mede door Covid-19 crisis de dagelijkse kosten in Suriname en zijn er meer materialen zoals handschoenen, mondkapjes en schoonmaakmiddelen nodig. Zonder subsidie van externe waaronder de regering wordt het moeilijker om in de primaire basisbehoeften van de bejaarden te blijven voorzien. Gezien de bejaarden een zeer klein budget hebben en de familie en kennissenkring van de bejaarden het ook financieel zwaar hebben kunnen hun ook niet financieel bijdrage.
Met uw donatie kunnen wij de primaire basisbehoeften van de bejaarden blijven bieden en zullen de bejaarden niet hoewel de tempratuur in Suriname aangenaam is in de kou blijven staan.
Steun jij ook onze ouderen? Doneer heel simpel en veilig via het knopje "doneer" Geen bedrag is ons te klein.
Fundraiser organised by:
D Lieveld
0

donations
€

0
of € 1500 raised

Be the first to support this fundraiser!
Show all donations