Steun ons om de Oekraïeners te helpen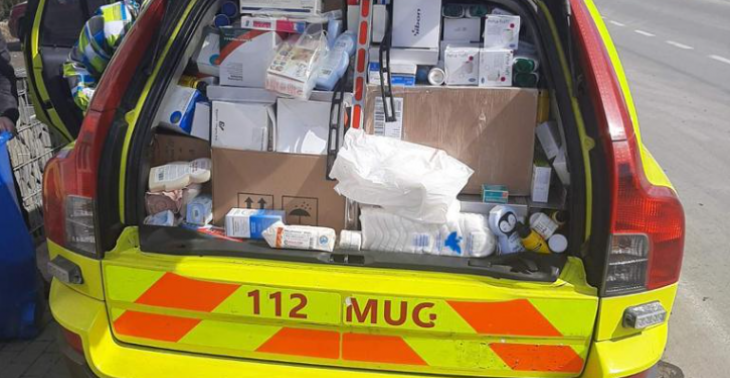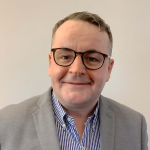 Share this fundraiser via:
RUPELHULP zet zich in om de Oekraïense burgers in hun land te helpen met een wekelijks transport van humanitaire hulp.
Hallo,
We zijn al met drie mensen gestart met RUPELHULP, omdat we niet onbewogen blijven met de oorlog in Oekraïne.
RUPELHULP zet zich in om de Oekraïense burgers in hun land te helpen met humanitaire hulp. Zowat elke week organiseren we een transport met tal van hulpgoederen voor de bevolking in en rond rond Liviv en Kiev. Deze transporten worden gedaan door Oekraïnse mannen die hier in de Rupelstreek werken, terwijl hun familie in het thuisland zit. Dankzij RUPELHULP kunnen ze met goederen hun familie en hun dorp of stad bijstaan in deze ellendige tijden.
De meeste goederen zijn geschonken door personen en bedrijven uit de Rupelstreek. Van luchtmatrassen over warme kleren, stevige schoenen tot medisch materiaal. Dagelijks mogen we flink wat spullen in ontvangst nemen. En die gaan stuk voor stuk rechtstreeks naar Oekraïne, naar de nood het hoogst is. En al wat we zelf niet kunnen vervoeren, gaat naar het verdeelcentrum van de Oekraïense ambassade in Brussel. Want ook van daaruit vertrekken er elke dag vrachtwagens naar Polen en Oekraïne om de vluchtende mensen te helpen.
Via deze crowdfunding willen we ook geld inzamelen om het project verder uit te bouwen. Want sommige zaken moeten we aankopen, zoals medisch materiaal, beveiligingsmateriaal (de transporten zijn niet zonder risico) en dan zijn er ook nog de hoge brandstofkosten die flink wat budget vergen.
Ons vooropgesteld budget dient voor:
Aankoop medisch materiaal
Dekking van de brandstofkosten
Aankoop van goederen die we niet tweedehands kunnen krijgen maar wel nodig zijn
Help ons anderen te helpen met jouw financiële bijdrage. Hoeveel dat beslis je zelf: vele kleintjes maken een groot.
Gaat het niet om te sponsoren met geld? Misschien heb je nuttige spullen om te geven. Of wil je ons helpen in de organisatie? Laat van je horen op onze website .
Alvast hartelijk bedankt voor jouw bijdrage,
Isha, Gert, Dietrich
Fundraiser organised for: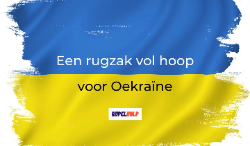 Rupelhulp
We willen de Oekraïense mannen die vanuit Vlaanderen en elders in Europa terugkeren naar hun vaderland, ondersteunen met humanitaire hulp. Rupelhulp is apolitiek en een vrij initiatief van burgers uit de Rupelstreek.
Rupelhulp is een spontaan initatief van verontruste burgers uit de Rupelstreek en omgeving.
Overal in Vlaanderen werken Oekraïners (vooral mannen) om hun families in hun thuisland te onderhouden. Met de huidige oorlog die hun vaderland en hun families bedreigen, keren ze massaal terug naar Oekraïne om hun familie en hun land te beschermen en verdedigen.
Met Rupelhulp helpen we deze terugkeerders met rugzakken vol zaken die ze daar nodig hebben om te overleven. Zoals slaapzakken, kampeermateriaal, warme kledij, stevig schoeisel en EHBO-kits. Voor zichzelf én voor de bevolking van hun dorp of stad.
Fundraiser organised by:

Dietrich Bruckmann