Steun onze lieve Fausto in zijn noodzakelijke medische kosten!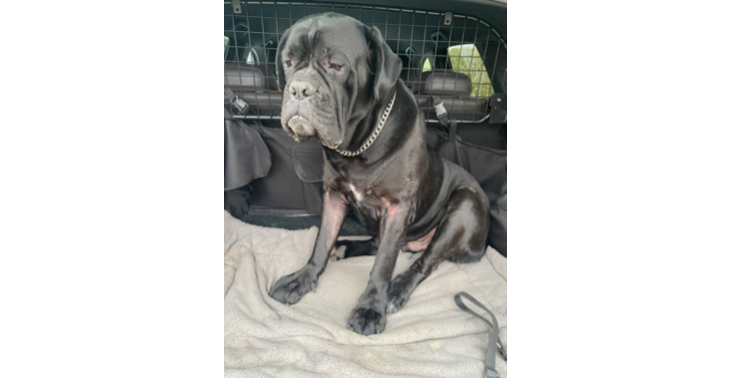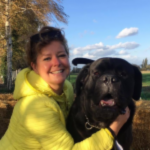 Fausto heeft atopische dermatitis en heeft 6-wekelijks een dure inspuiting Cytopoint nodig om zijn jeuk draaglijk te houden!
22

donations
€

370
of € 5000 raised
Beste hondenliefhebbers,
steeds meer dierenspeciaalzaken verkopen producten gemaakt van natuurlijke ingredienten of met minder suiker en toevoegingen. Dat is een geweldige ontwikkeling. De voordelen van het zelf bakken van hondensnacks is dat je exact weet waar het van gemaakt is.
Het is een feit dat er ook bij honden een stijgende lijn is van allerlei allergieën en voedselintoleranties, net zoals bij mensen.
Soms zijn bepaalde ziektes niet te genezen en kunnen we als baasje alleen maar zorgen voor een sterk immuunsysteem van onze trouwe viervoeter, want daar willen we alleen maar het beste voor, toch?
Zo is het idee gekomen, na lang opzoeken en uitproberen, om zelf gezonde hondenkoekjes te bakken zonder bewaarmiddelen, kleurstoffen, smaakversterkers of wat dan ook. Uitsluitend natuurlijke produkten zoals speltmeel, havermout, honing, pindakaas, wortelen, appels, bananen enz zijn de basis voor een rijke en gevarieerde snack die uw hond ten zeerste zal waarderen! De eerste 3 smaken zijn reeds uitvoerig uitgetest door mijn eigen hond Fausto en met groot succes💪!
Fausto, voor wie het nog niet zou weten😉, een 3-jarige Cane Corso reu die vanaf zijn 1 ste levensjaar duidelijk symptomen begon te tonen van allergie. Na een lange en dure zoektocht bij verschillende dierenartsen en universitaire dierenkliniek weten we dat Fausto een erge vorm van atopische dermatitis heeft en allergisch is voor menselijke huidschilfers. Er is weinig aan te doen, gewoon een slecht lotje uit de loterij en het enige dat we kunnen doen is zijn leven zo aangenaam en draaglijk mogelijk te maken door hem levenslang op te volgen met dure medicatie zoals een 6-wekelijkse inspuiting van Cytopoint, een geneesmiddel dat de jeuk op zijn huid tot rust brengt.
Momenteel zitten we aan 6-wekelijkse dierenartskosten van gemiddeld 300 euro, want Fausto is een grote hond van bijna 70 kg en heeft dus een hoge dosis nodig om zijn effect te kunnen bereiken. Daarbij komen nog de dagelijkse noodzakelijke dure specifieke verzorgingsproducten om zijn huid, oren en kin onder controle te houden. Zonder deze middelen zou hij ernstige kale plekken krijgen, voortdurend oorontstekingen en ondraaglijke jeuk. Foto's in bijlage zijn geenszins bedoeld om te shockeren, wel om duidelijk aan te tonen wat atopie veroorzaakt😢
Reeds 2 jaar heb ik geprobeerd om minister Weyts te contacteren met de vraag om in overleg te gaan met de farmaceutische bedrijven die dit duur vaccin (Cytopoint) produceren maar tevergeefs, er zijn andere prioriteiten blijkbaar ( zie artikel in bijlage). Nochtans heb ik onnoemelijk veel reacties gekregen van hondenbaasjes in dezelfde situatie die ook stuiten tegen die belachelijk hoge prijzen van geneesmiddelen voor dieren.
Daarom deze oproep naar u, om Fausto een hart onder de riem te steken en de kosten voor zijn noodzakelijke inspuiting wat te drukken, heerlijke zelfgemaakte hondenkoekjes te koop aan 3 euro/ zakje OF doneer een centje op zijn spaarrekening 🙏❤️🐶
Wie interesse heeft om zijn / haar trouwe viervoeter te verrassen met een gezonde lekkernij voor de Sint of onder de kerstboom, stuur een pb.
Bij interesse zullen de koekjes ook na de feestdagen nog verkrijgbaar zijn🤞
- bananenkoekjes ( op basis van banaan, honing en boekweitmeel (Glutenvrij!)
- havermoutkoekjes( op basis van havermout, tarwebloem en ei)
- wortel-appelkoekjes ( op basis van glutenvrij bakmeel, wortel, appel en ei)
Maandelijks nieuwe smaakjes!
OPGELET! Deze koekjes zijn maximaal houdbaar tot 1 week en koel/droog bewaren!
💩💩💩💩💩💩💩💩💩💩💩💩
Dear dog lovers,
more and more pet stores are selling products made from natural ingredients or with less sugar and additives. This is a great development. The advantages of baking dog snacks yourself is that you know exactly what it is made of.
It is a fact that there is a rising trend of all kinds of allergies and food intolerances in dogs too, just like in humans.
Sometimes certain diseases cannot be cured and all we can do as owners is ensure a strong immune system of our faithful four-legged friend, because we only want the best for them, right?
That's how the idea came about, after a long search and trial, to bake healthy dog cookies ourselves without preservatives, colorings, flavor enhancers or anything else. Only natural products such as spelt flour, oatmeal, honey, peanut butter, carrots, apples, bananas, etc. are the basis for a rich and varied snack that your dog will really appreciate! The first 3 flavors have already been extensively tested by my own dog Fausto and with great success💪!
Fausto, for those who wouldn't know yet😉 a 3-year-old Cane Corso male who started to show clear symptoms of allergy from his 1 st year of life. After a long and expensive search at several veterinarians and university animal clinics, we know that Fausto has a severe form of atopic dermatitis and is allergic to human dander. There is little we can do about it, just a bad lottery ticket and all we can do is make his life as pleasant and bearable as possible by following him up for life with expensive medication such as a 6-weekly injection of Cytopoint, a drug that calms the itching on his skin.
Currently we are at 6-weekly vet costs of an average of 300 euros, because Fausto is a big dog of almost 70 kg and needs a high dose to have its effect. Added to this are the daily necessary expensive specific grooming products to keep his skin, ears and chin under control. Without these agents, he would have severe bald spots, constant ear infections and unbearable itching. Photos attached are in no way meant to shock, but to clearly demonstrate what atopy causes😢
Already 2 years I have tried to contact Minister Weyts with the question to enter into consultation with the pharmaceutical companies that produce this expensive vaccine (Cytopoint) but in vain, there are other priorities apparently (see attached article). However, I have received many responses from dog owners in the same situation who also encounter the ridiculously high prices of medicines for animals.
Therefore, this appeal to you, to give Fausto a boost and to reduce the cost of his necessary injection, delicious homemade dog cookies for sale at 3 euros / bag OR donate a penny to his savings account 🙏❤️🐶
Anyone interested in surprising his/her faithful four-legged friend with a healthy treat for Saint Nicholas or under the Christmas tree, please send a pb.
If interested, the cookies will be available even after the holidays🤞
- banana cookies( based on banana, honey and buckwheat flour (Gluten free!)
- oatmeal cookies( based on oatmeal, wheat flour and egg)
- carrot apple cookies (based on gluten free flour, carrot, apple and egg)
ATTENTION: These cookies have a maximum shelf life of 1 week and store cool/dry!
People who would like to donate a penny, always welcome through this action!
A big paw from Fausto in advance and a big thank you from his owners❤️🐶😊
Mensen die graag een centje willen doneren, altijd welkom via deze actie!
Alvast een dikke poot van Fausto en een grote dankjewel van zijn baasje!
Fundraiser organised by:

Sylvia Serruys
22

donations
€

370
of € 5000 raised