Steun voor 27 fretten na noodopvang ...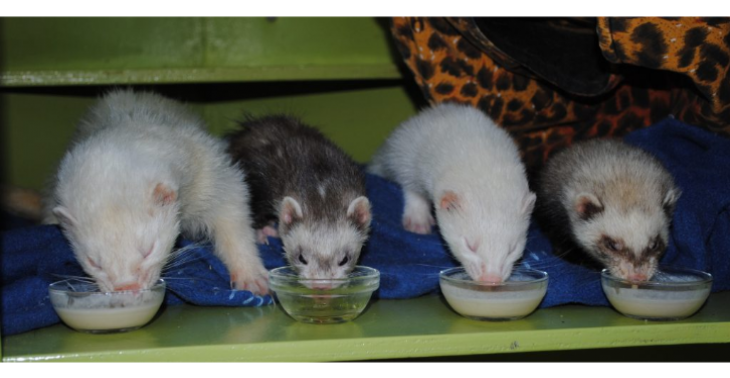 Baasje van 27 fretten onverwachts naar het ziekenhuis ...
33

donations
€

825
of € 1000 raised
Een collega-vriendin fokker uit Nederland moest 2 weken geleden onverwachts naar het ziekenhuis. Er was niks geregeld, niks afgesproken, 27 fretten zaten stik-alleen in het huis, ze moesten zo snel mogelijk gehaald worden. Aline Aarts en ik hebben er 16 opgevangen, een andere vriendin heeft de andere fretten meegenomen zodat ze overgedragen konden worden aan Frettig Gestoord.
De fretten waren dringend toe aan hulp, wij doen alles wat we kunnen voor hen maar een deel van de fretten moet echt een Da zien. Om die kosten een beetje te drukken, vragen Aline , Alex van den Boom, Helen Marchee-Willemse, Ellen GötzVan Der Vet-van der Linde, Mandy Law, Mireille Frantzen en ik of jullie ons aub kunnen helpen. Aline heeft 3 oudere fretten een thuisje gegeven, hier zitten er 13 extra, Alex heeft er 3 een zacht mandje gegeven en de overige fretten konden terecht bij Frettig Gestoord. Er zijn enkele fretsels met maagproblemen, eentje mss met hartproblemen, de meesten moeten gecastreerd en in orde gezet worden wat betreft de vaccinaties enz … het gaat een duur kostenplaatje worden.
Zoals ik al zei, we doen het met alle mogelijke liefde maar het zou heel erg helpen mochten jullie ons en onze opgevangen schatten, willen steunen …
Fundraiser organised by:

Margiet Van Den Eynde
33

donations
€

825
of € 1000 raised