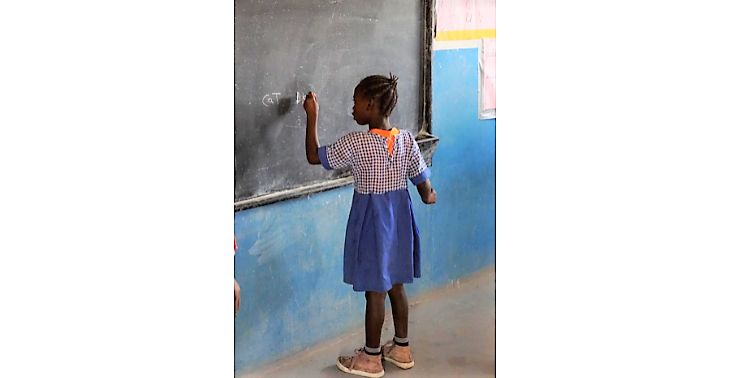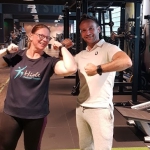 Met ons doelbedrag hopen we dat kinderen die naar Karaibi school gaan in Yuna (Gambia) onderwijs kunnen blijven volgen.
37

donations
€789
of €2,500 raised
Wij, Marsja en Jeroen gaan op 24 juli een trailrun doen van 18Km in de Ardennen. Het wordt klimmen en afdalen, dus lopen we een gemiddelde van 6 a 8km p/u. Een goede 2 a 3 uur zullen we hiermee bezig zijn.
Marsja heeft bijna haar afvaltraject behaald en is een fitte vrouw geworden en is deze run als kersje op de (gezonde) taart! Ze is ruim40KG afgevallen en kon eerst nog geen 100m achtereen hardlopen. Dus dit is onwijs knap!
We willen geld binnen halen voor het goede doel dat hieronder beschreven staat.
De stelling is "geen scholing, geen toekomst" . Daarom is onze hoogste prioriteit dan ook het waarborgen van de continuïteit van de Hand to Hand Kairaba school en het verzorgen van goed onderwijs voor 150 kinderen. Juist in de kinderjaren wordt de basis gelegd voor een betere toekomst daarom richt dit project zich op motivering en goede scholing voor meisjes en jongens op de nursery en primary school. Immers als zij van jongs af aan naar school gaan, kunnen zij zichzelf beter ontwikkelen en hebben meer kans op een betere toekomst.
Yuna is een arm dorp waar de meeste volwassenen analfabeet zijn. De Stichting Hand to Hand heeft daar in overleg met de Alkalo en de dorpsraad in 2007 een school gebouwd in samenwerking met vele sponsors (o.a. Wilde Ganzen, en Amsterdam Dakar Challenge). Deze school was destijds (en is nog steeds) bedoeld voor onderwijs aan kinderen van 3 tot 7 jaar en volwassenen. In eerste instantie was het al moeizaam om de ouders in het dorp te overtuigen dat scholing noodzakelijk was voor een betere toekomst voor hun kinderen. Zij zagen hier de noodzaak niet van in. Zij hadden immers ook geen scholing gehad, waarom zouden hun kinderen dat dan wel nodig hebben!? De kinderen kwamen dan ook maar mondjesmaat naar school. De leraren zijn toen op huisbezoek gegaan en hebben in de school veel bijeenkomsten en activiteiten voor de ouders georganiseerd . Dankzij hun onuitputtelijke inzet is de school niet aleen uitgegroeid tot een van de beste Nursery schools uit de omgeving maar zijn we in 2015 ook nog eens gestart met een primary school. Jaarlijks krijgen er nu rond de 150 kinderen onderwijs.
Fundraiser organised for: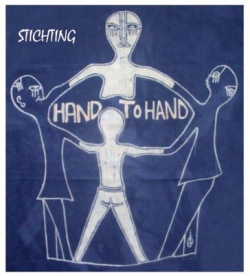 Stichting HAND TO HAND
Fundraiser organised by:

Jeroen Hiele
37

donations
€789
of €2,500 raised