Tabatha moet aan haar hartzakje geopereerd worden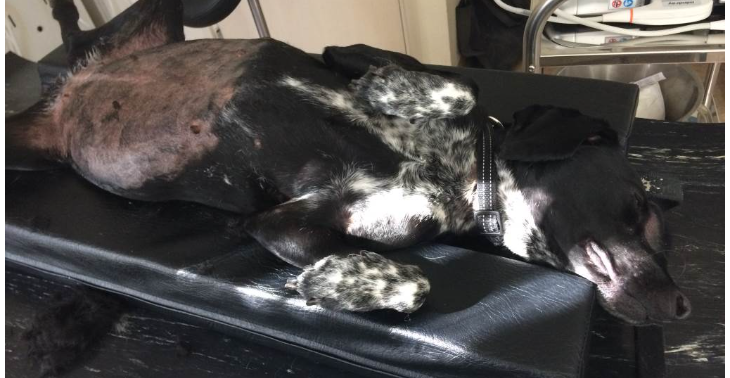 help mij lieve tabatha aan haar operatie
0

donations
€0
of €2,000 raised

Be the first to support this fundraiser!
Tabatha is een extreem lieve, zachtaarige hond. Ze zat lang in het asiel omdat ze simpelweg over het hoofd werd gezien. Ze komt uit een asiel in Orihuela, vlak bij Alicante. In maart 2020 kwam ze in de opvang in Nederland. Ze was helemaal happy, tot ze opeens heel erg ziek werd. Gelukkig greep de dierenarts vakkundig in en redde net op tijd haar leven.
Er bleek heel veel vocht in het hartzakje te zitten. Dat is er direct uitgehaald. Er werd een onderzoek gedaan op tumoren en dat heeft ze gelukkig niet. Maar na overleg met een specialist heeft ze een operatie nodig. Ze gaan dan het hartzakje verwijderen, zodat dit niet weer gebeurd. Natuurlijk blijft Tabatha zo lang bij haar opvanggezin als nodig is. Maar om haar een gouden toekomst in een gouden mandje te geven hebben we hulp nodig. De verwachtte kosten zullen rond de €2000,- zijn. De slagingskans is groot, waarmee haar kans op een fijne toekomst ook groot is.
Fundraiser organised by:

Sandy Mutsaers
0

donations
€0
of €2,000 raised

Be the first to support this fundraiser!
Show all donations