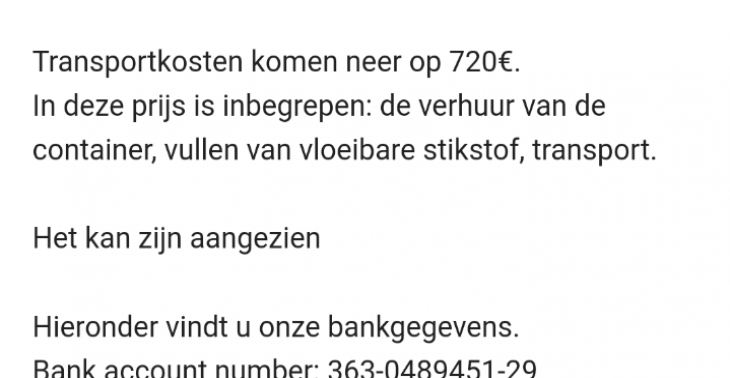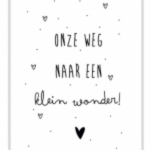 Share this fundraiser via:
Het moeten laten vervoeren van embryo's door een erkende transporteur van cryogeen materiaal van het Erasmus MC, naar het UMC
€0
of
€720
raised

Be the first to support this fundraiser!
Lieve mensen,
Na een zwaar Ivf traject hebben mijn partner en ik een aantal embryo's kunnen laten invriezen. Maar door medische redenen, moet ik voor de terugplaatsing onder behandeling bij een ander ziekenhuis. De ingevroren embryo's moeten daarbij verplaatst worden, en dat moet gebeuren door een erkend transport bedrijf waar het Erasmus MC mee samenwerkt. Helaas worden de kosten van het transport niet vergoed vanuit de verzekering. Voor mijn partner en ik, is het bedrag een bedrag die wij gezien ons situatie helaas niet zo in 1 keer kunnen neerleggen. Daar zou een lange periode over heen gaan om dat op te kunnen sparen. Het kwam geheel onverwachts dat wij deze kosten zelf moesten betalen.
Normaal zit ik aan de andere kant, de kant van het doneren van doelen die mij raken. Nooit gedacht, dat ik nu aan de andere zou zitten, de kant van zelf om donatie/hulp vragen.
Maar ik besefte mij, dat dit mijn enige weg/kans is om om hulp te vragen, en dat het niet eng hoeft te zijn om anderen om hulp te vragen wanneer het nodig is. En er ook niet voor hoeven te schamen. Hoe moeilijk, en eng ik het ook vind, durf ik het toch aan, omdat mijn hoop veel groter is dan angst.
Wij hopen dat wij uw hulp /steun kunnen krijgen, om samen met ons, ons wens, ons grote droom in vervulling te laten gaan.
Wij willen u alvast vanuit ons hart ontzettend bedanken voor al het kleine gebaar, die voor ons een grote waarde hebben!!
Fundraiser organised by:

I Sel

Be the first to support this fundraiser!
Show all donations