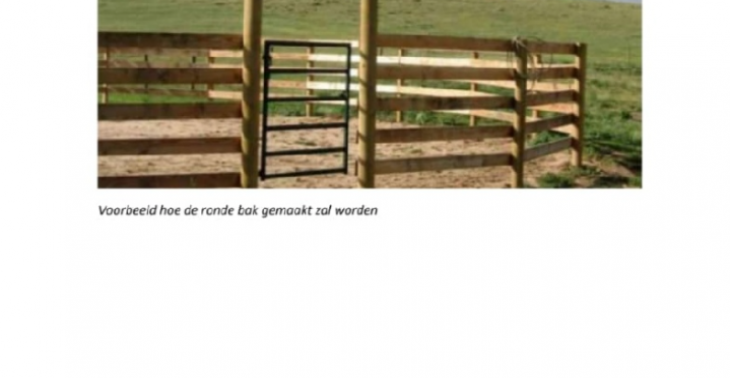 Verslaving instellingen helpen bij het opbouwen van de paarden coaching
0

donations
€

0
of € 1047 raised

Be the first to support this fundraiser!
Água Viva
- Coaching met Paarden -
Op zoek naar een vrije tijdbesteding kwam Wim de Keijzer, verantwoordelijke voor het
werk van Água Viva in Brazilië, enkele jaren geleden, terecht in de wereld van het paard
en raakte heel gezin de Keijzer hierin betrokken. Op natuurlijke wijze ontstond daarna
het idee om paarden te gaan gebruiken in het afkickprogramma van de verslaafden. Het
verzorgende contact met paarden op zich is al bijzonder therapeutisch. Daarnaast
bieden paarden de mogelijkheid op een ontspannen, andere manier thema´ste coachen
zoals assertiviteit, leiderschap, vertrouwen, verleggen van de comfortzone etc. Ook
biedt de observatie van hoe iemand omgaat met paarden de mogelijkheid tot
betekenisvolle gesprekken.
Kortom we zijn bijzonder enthousiast om dit plan vorm te gaan geven!
Wat is er al?
Omdat Wim zijn "hobby" wil inbrengen in het plan is er al veel beschikbaar:
• 3 paarden: California, Texas en Imperador;
• Zadels, dekmantels, hoofdstellen en alle dagelijkse benodigdheden voor
verzorging;
• Een machine om ruwvoer te hakselen;
• Ruwvoer en krachtvoer;
• Een basis therapeutisch programma met 5 lessen.
Wat ontbreekt er?
Om daadwerkelijk de gasten te betrekken in de dagelijkse verzorging en te starten met
het coaching programma willen we op het terrein van het centrum voor verslavingszorg
de volgende faciliteiten inrichten:
• Een ronde bak van minimaal 12 meter doorsnede;
• Drie simpele boxen met een afdak en een omheining;
• Een afgesloten ruimte voor zadels etc.
• Een afdak om ruwvoer te hakselen en de stroomvoorziening voor de machine.
De werkzaamheden om e.e.a. te realiseren worden door de gasten zelf uitgevoerd.
Kostenplaatje
Onderdeel Bedrag in R$ Bedrag in Euro
Ronde bak (graafwerk, geïmpregneerd
eucaliptushout).
R$ 1100,00 € 175,00
3 Boxen met afdak en omheining R$ 3000,00 € 475,00
Afgesloten ruimte voor zadels + afdak voor
het hakselen van ruwvoer
R$ 2500,00 € 395,00
Totaal R$ 6600,00 € 1047,00
Fundraiser organised by:
Colinda Sprangers
0

donations
€

0
of € 1047 raised

Be the first to support this fundraiser!
Show all donations