Vrijwilligerswerk onder vluchtelingen op Lesbos.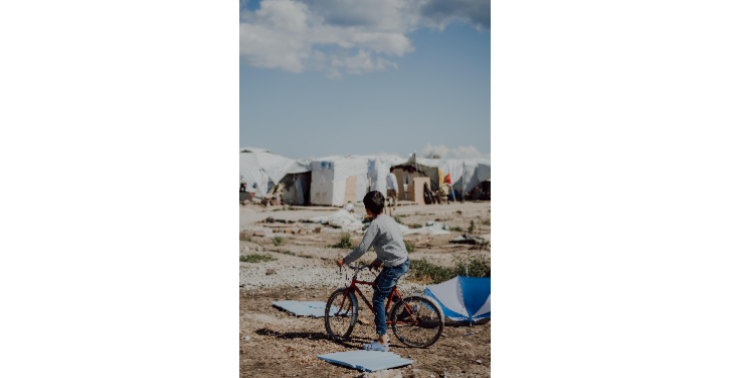 Share this fundraiser via:
We willen onze handen uit de mouwen steken uit bewogenheid voor deze mensen. Meer info: www.helpingtoserve.nl
€0
of
€5,000
raised

Be the first to support this fundraiser!
In 2019 kon Joost een week zijn handen uit de mouwen steken in het oude kamp Moria op Lesbos. Hier begon ons verlangen om ons in te zetten voor vluchtelingen. Nadat in september 2020 kamp Moria tot de grond toe af brandde wilden we zo snel als mogelijk samen een keer naar Lesbos om te gaan helpen. Helaas werd dit door covid pas mogelijk in augustus 2021. We konden toen voor 3 weken aan de slag in het vluchtelingenkamp. De leefomstandigheden van de mensen daar zijn schrijnend om te zien. Hoe is het mogelijk dat in het welvarende Europa een situatie als deze nog steeds bestaat? Het leven in het kamp is voor veel vluchtelingen moeilijk en uitzichtloos. Ze leven, vaak met meerdere gezinnen samen, in tenten die voor de meeste weersomstandigheden niet geschikt zijn. In het kamp is weinig te doen, waardoor de meeste mensen uitzichtloos rondhangen en in spanning wachten op de uitslag van hun asielprocedure. Ook hebben veel mensen grote zorgen over hun familie en vrienden die zijn achtergebleven in hun thuisland.
Maar te midden van al deze ellende kunnen de vrijwilligers een lichtpuntje zijn. Zij bieden praktische hulp bij de alledaagse dingen, voorzien de mensen in de basisbehoeftes. Doordat de vrijwilligers zich dagelijks inzetten, is het mogelijk om persoonlijke aandacht voor de mensen te hebben.
Meer info: www.helpingtoserve.nl
Fundraiser organised by:

Joost van Leeuwen

Be the first to support this fundraiser!
Show all donations