Wie helpt stichting de Keilbout.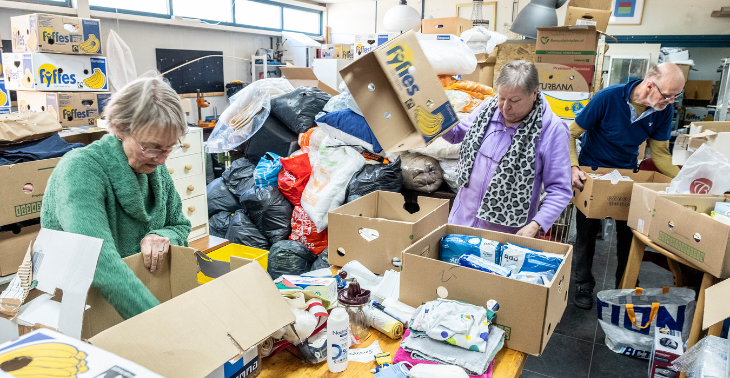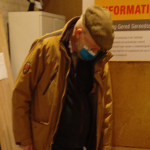 Share this fundraiser via:
Stichting de Keilbout heeft een uiterst moeilijke periode tijdens de pandemie gehad.
€0
of
€10
raised

Be the first to support this fundraiser!
De actiefoto is van april 2022.

U ziet vrijwilligers bezig voor de humanitiare hulp aan de vluchtelingen van Oekraine.

Er is een transport geweest in april 2022.


Stichting de Keilbout , Ambachtsweg 3 , Malden

Wij , de stichting, bestaat al 38 jaar en heeft in al die jaren veel medische hulp gegeven aan projecten in Afrika , Azië en Zuid Amerika en recentelijk aan Beiroet. En dat voor mensen die ernstig behoefte hebben aan vaak heel basale medische materialen , die wij vaak kunnen leveren omdat we een nauw contact hebben met de 2 ziekenhuizen in Nijmegen, het CWZ en het Radboud ziekenhuis in Nijmegen.

De stichting Keilbout is opgericht voor verschillende doelen: Medische hulp en Gered Gereedschap .

De medische hulp bestaat uit het sturen van ziekhuisbedden , beademingsmachines , verbandmiddelen , weegschalen, scharen , pincetten . pleisters , soms medicijnen die we van apothekers hebben gekregen, alles wat eigenlijk nodig is om een basis ziekenhuis op het platteland te laten functioneren.

Ons grootste probleem op dit moment is , vanwege de heel erg lange coronabeleid, dat onze 2 e handwinkel gesloten was en er geen inkomsten zijn gegenereerd terwijl de huur van het pand gewoon doorgaat.

Wij zijn niet in staat de medische spullen te versturen wegens financiële problemen. Het probleem ontstaat dan ook dat de voorraden steeds groter worden en we gelden ook nodig hebben om de spullen verantwoord op te kunnen slaan.

We hebben ook een Gered gereedschap werkeenheid . Deze mannen en vrouwen knappen alle basale gereedschap op : hamers , zagen , beitels , gereedschap , etc. Deze gaan , zullen gaan naar loodgieters , timmermannen en vrouwen , elektriciens, mensen die de infrastructuur draaiende houden in zgn. ontwikkelingslanden maar vaak geen gereedschap hebben om hun vak uit te kunnen oefenen. Wij geven hen een gereedschap kist zodat ze na het halen van een diploma ook echt aan de slag kunnen. Maar het transport moet wel gefinancierd worden en dat lukt ons nu niet meer.

Vraag aan u is dan ook als we met deze activiteit kunnen /mogen doorgaan of u mee wilt doen aan deze crowdfunding actie .

Bedankt ,
Fundraiser organised for: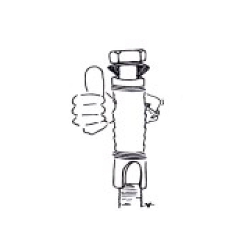 Stichting de Keilbout
Fundraiser organised by:

Ron van der Veer

Be the first to support this fundraiser!
Show all donations