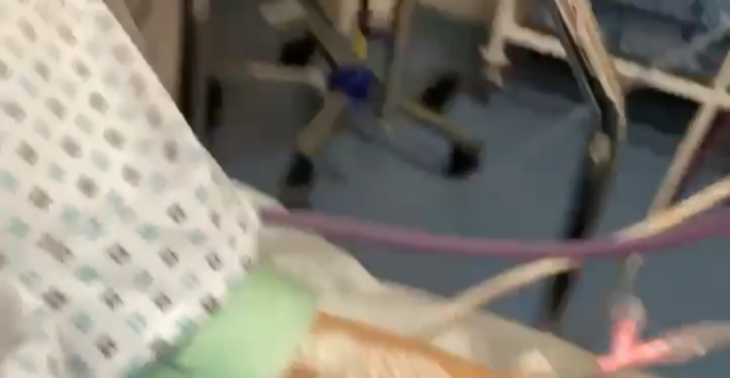 Ziekte van lyme
0

donations
€

0
of € 25000 raised

Be the first to support this fundraiser!
Hallo ik ben Kelcey en ik ben 19jaar...
Ik zal jullie kort vertellen waarom ik deze inzamel actie ben gestart.
Ik heb sinds enkele maanden hele diverse klachten, het begon met eens pijn aan het hoofd bij het opstaan, eens misselijk zijn, sneller vermoeid dan anders, minder eetlust, en het gaat van kwaad naar erger... Concentratieproblemen, pijn aan de kaken, spierpijn en heel snel vermoeid, ik zie soms wazige plekken, en verlies gevoel in mijn rechterbeen
De dokter stelde vast via de bloedanalyse vast dat ik recent klierenkoorts heb gehad in combinatie met een hoog aantal aan witte bloedcellen. Dit was een aanwijzing naar de ziekte van lyme.
Wat is de ziekte van lyme
De ziekte van Lyme is een infectie die veroorzaakt wordt door de Borrelia-bacterie. Deze bacteriën worden overgedragen via een beet van een teek.
De ziekte van Lyme kun je alleen oplopen wanneer je gebeten wordt door een besmette teek. Hoe langer een besmette teek aanwezig is op het lichaam, hoe groter de kans op een infectie.
Het is ondertussen 3 weken geleden dat ik binnen ging bij de dokter om eens bloed te laten trekken, daar ik mij dus al een hele poos niet zo goed voel. En de symptomen worden erger. Ik mank op mijn rechtse been en krijg tintelingen in mijn handen.
Lyme is een ziekte die niet word terugebetaald door de ziekenkas en de kosten voor de behandelingen lopen hoog op...
Welke behandeling ik kan krijgen word duidelijk na 2 maanden testen. De testen alleen kosten om te beginnen 2000 euro.
Daar wij nog een zeer jong koppel zijn is 2000 euro financieel heel zwaar.
We hopen via deze weg de kost een beetje lichter te maken🤞🏼
Fundraiser organised by:

Kelcey Vandevoorde
0

donations
€

0
of € 25000 raised

Be the first to support this fundraiser!
Show all donations