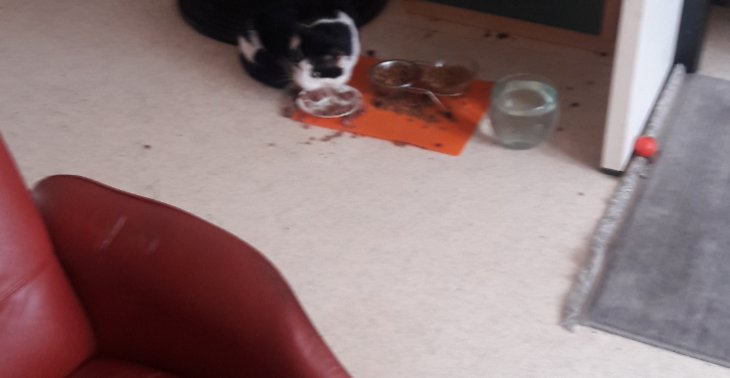 Ik verzorg al vele jaren gedumpte en zwerfkatten met eten aandacht en lichte zorg. De laatste maanden komen er steeds meer bij
0

donations
€

0
of € 500 raised

Be the first to support this fundraiser!
Beste dierenvrienden. Ik zorg met alle liefde en aandacht de afgelopen 15 jaar voor vele zwerfkatten en vaak gedumpte katten die bij mij in de tuin en binnen eten drinken aandacht en wat lichte zorg krijgen . Anti vlooien middel o.a. doe het uit pure liefde en vind het zielig om eentje wel eten te geven en de ander niet. In de afgelopen jaren zijn er tientallen geweest. Normaal zijn het er 5 ongeveer. De laatste maanden zijn het er meer dan tien. Sommige duidelijk gedumpt. Ik heb het altijd uit vrije wil gedaan. En wil het graag blijven doen altijd. Alleen me financiële situatie lukt het niet meer . Met wat meer geld kan ik ook meer medische zorg laten uitvoeren door dierenarts. En het eten kost natuuurlijk ook geld. En ze wegjagen zal ik nooit kunnen en nooit doen en met vele katten al een band dat het niet zal lukken zelfs. Ik doe het graag vind het leuk. Ik krijg veel liefde en leuks van de katten terug. Het is puur liefde en vrije wil . Er zijn geen verplichtingen. Ik hoop op wat steun . De dieren kunnen niet zelf naar albert hein. Dat doet een dieren vriend. Bijvoorbaat dank mvg Gordon
Fundraiser organised by:

Gordon Mahadewsing
0

donations
€

0
of € 500 raised

Be the first to support this fundraiser!
Show all donations