Actie voor Gambia - Let's help each other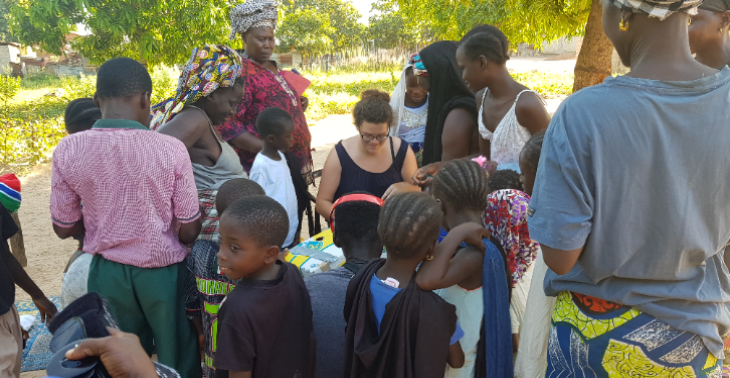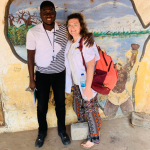 Voor het bijzondere Gambia zet ik me in voor verschillende mooie doelen. Help jij mee?
8

donations
€

165
of € 1000 raised
Lieve mensen,
Voor het bijzondere Gambia zet ik me in voor verschillende mooie doelen.
Ik ben geen officiële stichting en doe dit puur vrijwillig.
Met regelmaat bezoek ik dit prachtige land. Ik zorg er persoonlijk voor dat jullie gedoneerde geld en spullen op de juiste plekken terecht komt. Ik doe dit in samenwerking met Ousman.
Omdat ik het belangrijk vind dat jullie kunnen zien waar jullie geld of spullen terecht komen, upload ik hiervan foto's. Ook persoonlijk mailcontact is mogelijk.
Voorbeelden van doelen:
-Al meer dan 150 dozen zijn verscheept naar Gambia. Dit doe ik via een andere organisatie. Ousman haalt deze spullen dan op in Gambia. Samen zoeken we naar de beste bestemmingen. De dozen zitten vol met diverse spullen zoals: medische spullen, schoolspullen en kleding.
-Een geheel dorp is voorzien van schoon drinkwater. Door het gedoneerde bedrag van 500 euro heb ik dit samen met een Deense man genaamd "Preben" kunnen realiseren. Hij zorgde voor de watertank en ik voor de leidingen. Meer dan 30 families hebben hierdoor schoon drinkwater.
-Een stage van 5 weken in het lokale kliniekje en grotere ziekenhuis in de stad. Samen met 2 vriendinnen konden we zo actief bijdragen aan de gezondheidszorg in Gambia.
-Een Mountainbike word binnenkort verscheept naar Gambia. Deze gaat naar een jonge man, die sinds kort een baantje heeft als elektricien. Nu moet hij uren lopen over de zandwegen om op plaats van bestemming te komen. Hij maakt hierdoor extra lange dagen en korte nachten. Dat 7 dagen in de week. Een fiets gaat hem hier erg veel tijd besparen die hij in zijn familie kan steken!
Op mijn website: www.letshelpeachother.nl vind je foto's en meer van deze mooie doelen.
Momenteel ben ik bezig met het ophalen van geld om een nieuwe zending van bananendozen te kunnen versturen.
Daarnaast heb ik een nieuw doel. Namelijk een huisje naast een schooltje in het dorp. Dit huisje zal gebruikt worden als kantoor, maar ook als slaapplaats voor de leraren. Dit bespaart hen een hoop geld (vervoerkosten, huurkosten) en tijd (reistijd). Daarnaast is het schooltje dan gelijk bewaakt. Om dit te kunnen realiseren is een bedrag van 1000 euro nodig.
Help jij mee?
Voor meer info of vragen, mail gerust naar: actievoorgambia@gmail.com
Heel veel liefs, Larissa

Fundraiser organised by:

Larissa Dekkers
8

donations
€

165
of € 1000 raised