Biologische tuin creëren voor kansarme kinderen in Guatemala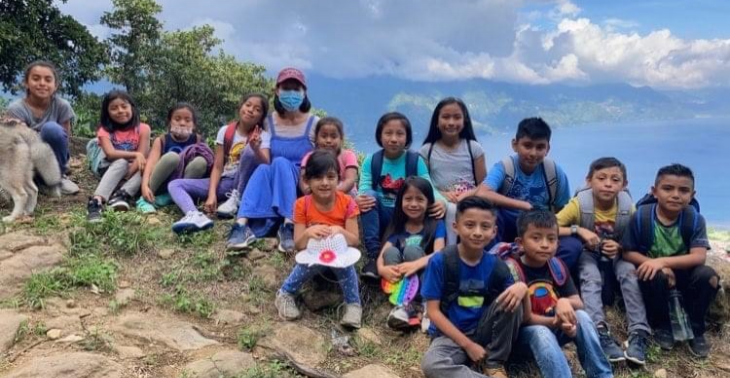 Deze tuin dient voor voedsel en grondstoffen aan gezinnen in nood, maar ook als leerruimte voor kinderen
0

donations
€

0
of € 500 raised

Be the first to support this fundraiser!
In dit seizoen van dankbaarheid wil ik jullie meenemen in mijn droom om een biologische tuin te creëren om moeder aarde te bedanken voor alle overvloed waarin we leven. Wil jij helpen deze droom uit te laten komen?
San Juan en San Pedro La Laguna in Guatemala zijn naburige Maya-dorpen in Tz'utujil aan het adembenemende meer van Atitlan. Hoewel de Tz'utujil-volking van oudsher boeren zijn, hebben de meesten hun land en hun traditionele landbouwmethoden verloren als gevold van 500 jaar kolonialisme, burgeroorlog en armoede.
Nu komen gezinnen met een laag inkomen, non-profitorganisaties en reizigers samen om een biologische tuin ('huerto' in het Spaans) nieuw leven in te blazen om een nieuwe geschiedenis te creëren en bestaande tradities te behouden. Deze tuin zal voorzien zijn van groente, lokale geneeskrachtige planten en planten die vrouwen gebruiken om natuurlijke kleurstoffen te maken voor hun weefwerk. Onze droom is dat deze tuin niet alleen voedsel en grondstoffenlevert voor de gezinnen in nood, maar ook dient als leerruimte voor kinderen en volwassenen om te experimenteren met biologische, traditionele kweekmethoden die ook goed zijn voor het meer van Atitlan.
Wij hebben jouw steun hiervoor hart nodig.
Om deze droom werkelijkheid te maken vragen wij vandaag om uw hulp. Ons doel is om €500 euro op te halen. Uw geld zal direct worden gebruikt voor 3 jaar onderhoudskosten, materialen, 40 zakken compost, zaden, vervoer en snacks voor de kinderen. Ook zal het vervoer voor 20 kinderen worden betaald die wekelijks mee mogen naar de tuin om alles te leren over planten.
Fundraiser organised by:
Karolina Scharrighuisen
0

donations
€

0
of € 500 raised

Be the first to support this fundraiser!
Show all donations