Crematorium Udavum Karangal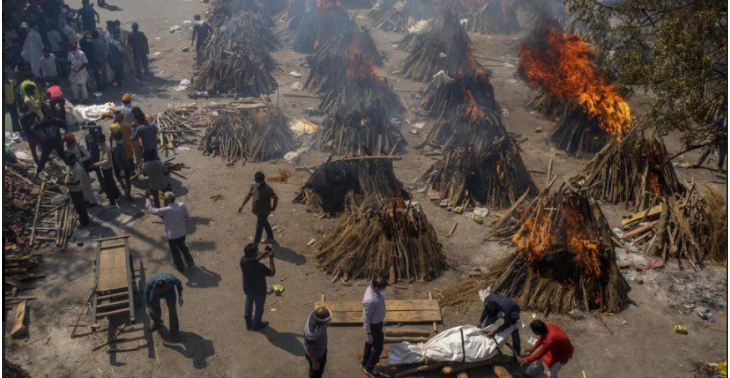 Share this fundraiser via:
De crematoria in India kunnen het niet meer aan. Help ons daarom zodat iedereen een waardig afscheid kan krijgen.
€0
of
€40,000
raised

Be the first to support this fundraiser!
Sinds ongeveer 2014 ben ik ambassadeur van Udavum Karangal (Helpende Handen). Een project in India waar ondertussen al 23 jaar mee samengewerkt wordt. In 2015 ben ik samen met 3 medeleerlingen afgereisd naar het project. Ik ben verliefd geworden op het project, de cultuur en de bevolking. Daarom raakt het me wat er nu gebeurt daar en vraag ik jullie daarom om even het volgende te lezen:
Het is jullie vast niet ontgaan dat India momenteel een van de meest zorgwekkende corona-brandhaarden ter wereld is. Het nieuws staar er immers vol mee. In Chennai alleen al zijn dagelijks al meer dan 5000 besmettingen en meer dan 100 doden. Ik denk dat ik rustig kan stellen dat iedereen weet, of zich kan inbeelden, hoe belangrijk een goed afscheid is. Helaas kunnen crematoria de toestroom niet aan en zijn onder andere busstations en parkeerplaatsen omgebouwd tot crematorium. Helpende Handen wil daarom zo snel mogelijk een crematorium laten bouwen voor de gemeenschap van Chennai. Zo dat gestorvenen binnen 24 uur gecremeerd kunnen worden. Dit past enerzijds bij de hindoe-cultuur en is zoals eerder gesteld belangrijk voor de nabestaanden, anderzijds is het belangrijk om verdere besmetting te voorkomen.
De regering heeft Pappa Steven Vidyaakar (oprichter Udavum Karangal) goedkeuring gegeven om te bouwen en een stuk land toegewezen in een arme wijk. Nu zijn wij hier in Nederland aan de beurt, dit uitzonderlijke project moet namelijk gefinancierd worden. Alle beetjes baten hierbij
Ik ben me ervan bewust dat wij het hier in Nederland betreft COVID-19 ook zwaar hebben en dat onze cijfers ook nog altijd erg zorgelijk zijn. Wel hebben wij ziekenhuizen waar we terecht kunnen en indien dat helaas niet genoeg blijkt te zijn krijgen onze nabestaanden de uitvaart die ze verdienen.
Dus, doe je mee? Ik hoop dat jullie bereid zijn om jullie helpende hand uit te rijken. Je kan het project steunen zodat ook de bevolking daar een waardig afscheid krijgt. Jouw steun doet ertoe!
Fundraiser organised for:

Udavum Karangal
Welkom bij Udavum Karangal - Helpende Handen India.
Gezonde weeskinderen, weeskinderen met een verstandelijke e/o lichamelijke beperking, kwetsbare / zieke alleenstaande ouderen, vrouwen en mannen met een psychiatrische ziekte e/o een verstandelijke beperking e/o lichamelijke handicap e/o ernstig getraumatiseerd, worden in de Indiase samenleving soms aan hun lot overgelaten.
Bij Udavum Karangal vinden zij opvang, liefdevolle verzorging en onderwijs.
Fundraiser organised by:

Fenne Gielens

Be the first to support this fundraiser!
Show all donations