Dierendag actie Gliphoeve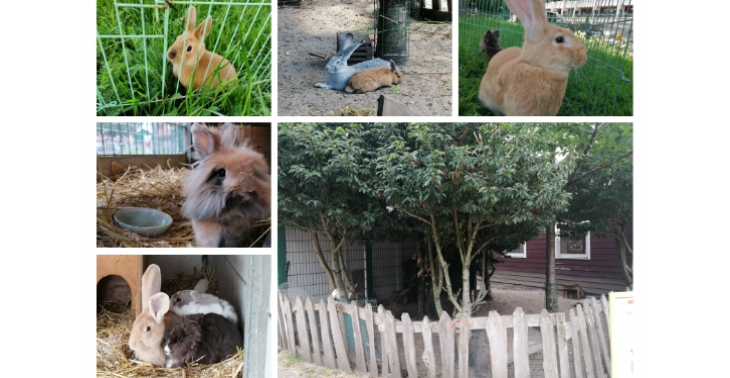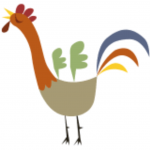 Share this fundraiser via:
Ons konijnenparadijs is nodig toe aan een opknapbeurt. Help mee onze konijnen extra in het zonnetje te zetten deze dierendag!
Dierendag actie
Over 1 maand is het alweer 4 oktober, dierendag. Wij willen dit jaar heel graag onze konijnen extra in het zonnetje zetten. Onze konijnenren is namelijk nodig aan een opknapbeurt toe. Het hekje staat helemaal los, de struiken zijn verwilderd en er staat bijna geen sprietje gras meer overeind. We hebben fantastische plannen om weer nieuw leven te blazen in ons konijnenparadijs, maar dit kost geld. Als stichting hebben wij soms wat hulp nodig om grotere projecten zoals deze te bekostigen. Daarom hebben wij een donatie actie opgezet. Wil je graag een steentje bijdragen? Doneren kan via de doneer button. Wij en onze konijnen waarderen het heel erg!
Team Gliphoeve
Over de Gliphoeve
De Gliphoeve is een gezellige, laagdrempelige, groene ontmoetingsplek middenin de Bijlmer. Een plek waar de buurt samenkomt. Jong en oud, zwart en wit, gehandicapt of niet, hoogbegaafd of met een laag IQ, iedereen is hier 7 dagen per week welkom! Voor een heerlijke kop koffie en een pannenkoek kun je aanschuiven in ons pannenkoeken restaurant Gansi!
Onze missie
De Gliphoeve is een veelzijdige buurtboerderij. Niet alleen staan recreatie en educatie centraal, maar een veilige haven zijn in de buurt is voor ons minstens zo belangrijk. Wij zijn een laagdrempelige ontmoetingsplek met een leercentrum voor jongeren en (jong) volwassenen met een afstand tot de arbeidsmarkt. We geloven dat we met elkaar kleur kunnen geven aan de toekomst van deze de buurt.
Veilige haven
Opvallend vaak noemen ouders en kinderen uit de buurt De Gliphoeve een veilige haven. En dat is ook precies wat we willen zijn, juist op deze plek in de Bijlmer. Een plek van en voor de buurt, een thuis waar iedereen zich op zijn of haar gemak kan voelen en waar in principe alles mogelijk is. Een groen paradijsje omgeven door hoogbouw. Niet voor niets ontving De Gliphoeve in 2013 een oorkonde van het Oranjefonds, als Kroonappeltje. Bewoners van Amsterdam kozen ons project als het mooiste sociale initiatief. En begin 2017 waren wij een van de prijswinnaars in de ING Campagne Help Nederland vooruit.De twee beheerders, boerin Birgit en boerin Nynke vinden dan ook dat ze de leukste baan van de wereld hebben, en dat stralen zij ook uit!
Fundraiser organised by:

Kinderboerderij Gliphoeve