Help Andrew zijn opleiding door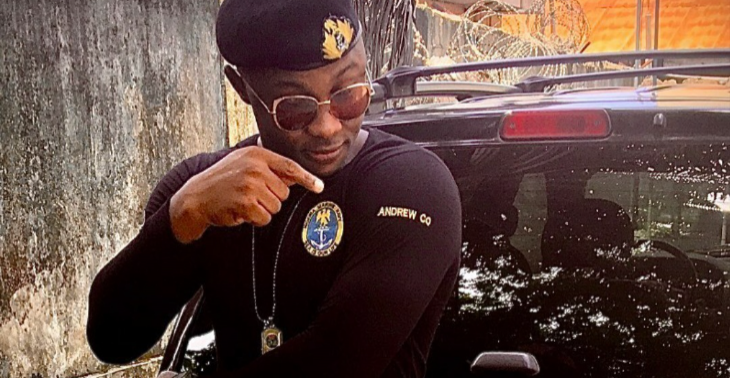 Andrew uit Nigeria heeft geld nodig voor het halen van zijn opleiding
0

donations
€

0
of € 1000 raised

Be the first to support this fundraiser!
Hallo allemaal,
Mijn naam is Rianne en een aantal jaar terug heb ik bij Nacht van de Vluchteling Andrew ontmoet. Een intelligente jongen uit Nigeria die toen nog in een AZC verbleef. Helaas kreeg hij geen verblijfsvergunning en moest hij terug naar het land waar hij zo graag weg wilde.
Nu is hij begonnen aan de opleiding voor marinier in Nigeria, zodat hij (wanneer hij geslaagd is op de academy) overal ter wereld gestationeerd kan worden. Zijn ouders supporten hem niet en zelf doet hij er alles aan om het geld bij elkaar te werken. Ieder vrij uur die hij heeft, dus tijdens pauzes, maar ook op alle andere vrije momenten doet hij allerlei soorten werk om het geld bij elkaar te krijgen voor de academy en om te kunnen leven. Hij eet soms maar 1x per 3 dagen zodat hij geld over houd voor de academy. Binnenkort (binnen een maand) moet hij weer 400 euro betalen voor het komende jaar, anders mag hij zijn niet verder met de opleiding. De totale kosten komen neer op zo'n 900 euro per jaar. De andere 500 heeft hij zelf al bij elkaar gewerkt.
Ik hoop dat mensen mij willen helpen in het steunen van Andrew en dat het ons lukt om samen het geld voor 1 en misschien wel 2 jaar opleiding kunnen betalen, zodat Andrew genoeg over houdt om rust te pakken en te eten.
Andrew is op de hoogte van mijn crowdfunding!
Lieve groet,
Andrew & Rianne
Fundraiser organised by:

Rianne de Leur
0

donations
€

0
of € 1000 raised

Be the first to support this fundraiser!
Show all donations